Are you planning to start your business but have no idea what to start? Do you want to start a small part-time business that can give you a side income? Are you looking for business ideas that can be started with a very small investment but have immense potential? Or are you looking for small business ideas where profits are guaranteed?
If yes, then by the end of this post, you will be having your business idea, market trend, execution plan, and the minimum budget required to start that business. Moreover, you can start many of these businesses in the corona period (covid19), which has hit everyone harshly.
So, on the same note, let us move to the list of some of the best business ideas that you can start easily in the current market of 2020.
1. Bulk SMS and Email Business
Min Budget Required- Rs 500,000 (approx. US $10,000)
I am sure just like me, you also get tens of promotional emails and SMSes every day. In every traditional business, direct emails, and SMSes are one of the best sources of lead generation. Whether you talk about real estate, insurance, or retail, every business owner is dependent on SMSes and emails for lead generation. Even in political campaigns, politicians are using these massively.
This is a rapidly growing business idea and according to a report, the global revenue of email business is US $46,821 billion and is expected to rise up to US $73,317 billion by 2023.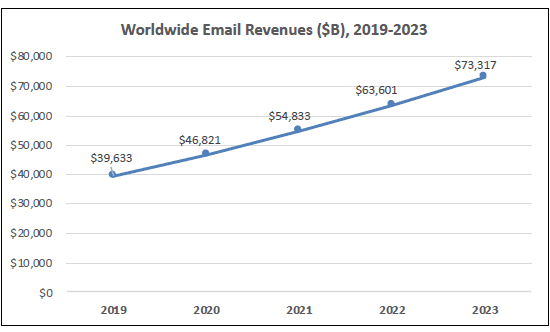 According to another report, the market of A2P SMS (Application to Person) is growing with a CAGR of 4.9% and will continue to grow at the same rate till 2022 and is expected to be worth US $78 billion.
So it can be a great business idea and you can easily grow in this business. To establish yourself in this business, you can target new startups at the beginning instead of targeting big ventures. Also, instead of setting everything on your own, just collaborate with extremely big ventures, use their tools and start your own business.
2. Furniture Business
Min Budget- Rs 500,000 (approx. US $10,000)
Furniture Business is an evergreen business idea that is in trend from ancient times and will continue to remain in the AI world also. At least we always need to sleep, rest, and sit no matter how advanced we become. Just take a look at the market trend of furniture over the last five years and you will find how stagnant the market is.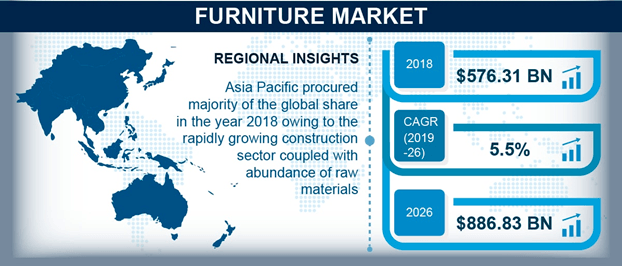 The global furniture business market was worth US $576.31 billion in 2018, which will keep growing at a CAGR of 5.5% between 2019-2026 as per the report of Global Market Insights. Automation has given new wings to furniture business and this brick and mortar business is converting into an internet-based business with great speed. Read More
3. Shoe Laundry Business
Min Budget Required- Rs 100,000 (approx. US $2000)
It is a unique future business idea has not even started in many countries. Though in the USA, this business is attracting a lot of people towards it. Basically, in this business, you have to target corporate people, school children, sportspersons, and people who buy expensive shoes.
In shoe laundry, you can give services like polishing and washing. Read More
4. Honey Production
Minimum Budget Needed- Rs 50,000 (approx. US $1,000)
If you live in a village and are looking for an extremely low budget yet the profitable small business idea, then producing honey can be a wonderful choice for you. The global honey market is increasing at the rate of CAGR 6% and is projected to reach 2.4 million tonnes by 2022.
Honey has a lot of usage in our daily lives and is prescribed by doctors in many diseases. As the craze towards fitness is increasing, so the craze for honey is also likely to increase. You can also produce organic honey as people are tired of fertilized food, being organic might prove as an add-on to your business.
5. Pillow Making
Minimum Budget Needed- Rs 500,000 (approx. US $10,000)
What comes to your mind when I pronounce the word "Sleep"?
Probably bed, night, and pillow. According to Business Alligators, 7.6 billion people sleep daily and a comfortable pillow can help each of them in getting a sound sleep. This explains why the pillow market is growing continuously and is expected to reach US $17 billion by 2021 as per the report. You can even take a look at the trend of how it has grown from 2004.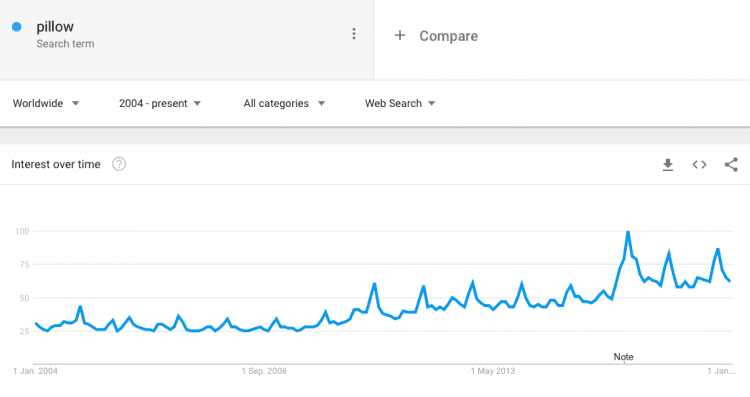 Pillow making can be an amazing business idea if you are a creative person. You can make designer pillows, cushions, sleeping pillow etc. You can easily get a pillow filling machine under $1500. Rest is your raw materials and team expenses.
Additionally, pillow manufacturing comes with a good profit margin. Ideally, we should change our pillows in 6-15 months depending on the quality. So you can easily resell to your old clients.
6. Décor Business
Budget Needed- Rs 200,000 (approx. US $3500)
You could start either a home décor business or an office décor business as both of them have a great scope in the current market and in the coming years too.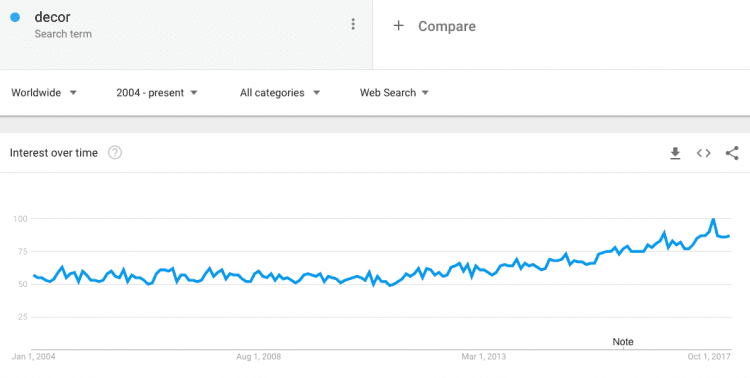 Currently, home décor is increasing with a CAGR of 4.2% and is garnering $664 billion.
You can operate décor business from brick and mortar office as well as an online store. If you are choosing this business, then you need to take care of one thing for sure and that is 'a unique design'. Though it is not necessary that you manufacture everything, you can get it done by vendors also and sell them under your brand name. This business is a very profitable one and has profit margins up to 200%. Read More
7. Photo Frame Making
Budget Needed- Rs 300,000 (approx. $5000)
In this business, the budget varies a lot depending on the material we are choosing to make photo/ picture frames. I have considered moderate quality products to give an idea of the budget.
We all love to capture the most beautiful moments of our lives in the form of a photograph and then put it on the wall in a designer frame. So if you are looking for SME business idea, then making photo frames can be a great idea. You can make photo frames made of wood, PVC, plastic, fabric, metal, or any other material which you believe can attract customers.
8. Wedding Dance Choreography and Pre-Wedding Shoot
Budget Needed- Rs 300,000 (approx. $5000)
If you are good at dance and dance choreography, then this business idea is for you. You can hire a professional photographer for photography and video shoots. Running cost of this business is really low and once you get your few initial clients, then word of mouth promotion will do wonders for you.
This can be done vice-versa also if you are a photographer, then you can associate with dance choreographer.
For one wedding, you can easily charge anything from Rs 20,000 to Rs 500,000 depending on your quality. If you are highly confident about your skills, then you can even target big budget weddings also.
Pro Tip- Don't buy cheap gadgets, buy the best ones.
9. Hair Care Salon
Budget- Rs 10,00,000 (approx. $16,000)
According to research by Statista, currently the global market size of hair care is US $87.7 billion and it will be cross US $100billion mark by 2024.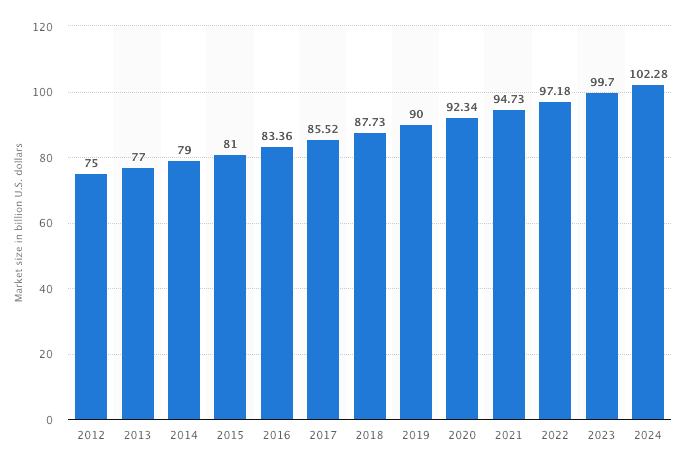 Haircare and salon business is the type of business that can be started with a very low budget also. And this is the mistake which maximum entrepreneurs make, that is why I mentioned a moderate budget.
Due to the salon's high profitability with low starting budget, it brings in a lot of competitors into the market. So if you start with a low budget, then you won't be able to make enough tractions to make you survive.
To earn well, you need to take your shop at a good location where rent will be more and whether clients come to you or not, but you are liable to pay rent every month. And rent becomes the killer of maximum failed salons.
Pro Tip- Keep extra care of hygiene and take the budget of 1-2 years.
10. Appliances Repair and Best Buy Business
Budget- Rs 200,000 (approx. US $3500)
If circuits and electricity don't scare you, then this business is for you.
Can you guess the profit margins in a simple circuit installation? Well, you could charge 10 times the cost. Yeah, you read that right! It is 10 times.
To start this business, you need a small shop where you could keep all your tools and instruments to disassemble and reassemble the appliances. You could start a mobile repair business, washing machine repair business, or any other appliance repairing business.
You could even add a feature of buying defective appliances and after repairing them you could sell them at a good price in the market.
Pro Tip- Empty your inventory as soon as possible.
11. General Store/ Retail Store
Budget- Rs 500,000 (approx. $10,000)
Retail stores are everywhere and will never shut down. Few people believe that online stores can lead to the vanishing of retail stores but this does not hold true for every product. In 2018, it has been found out that global retail sales are worth US $24.86 trillion in comparison of US $2.84 trillion in case of online sales.
Though in the future, online sales are expected to grow with great speed but still retail stores are expected to lead the market.
It is expected that by the end of 2020, retail sales will contribute to US $27.73 trillion which is way ahead than online store sales which are expected to grow to US $4.1 trillion.
Pro Tip- Try to open the retail store in a gated residential compound.
12. E-commerce store
Budget- Rs 50,000 (approx. US $1000)
E-commerce is a billion-dollar business idea. As I mentioned above, online stores are growing really fast and online sales are likely to be worth US $4.8 trillion by 2021.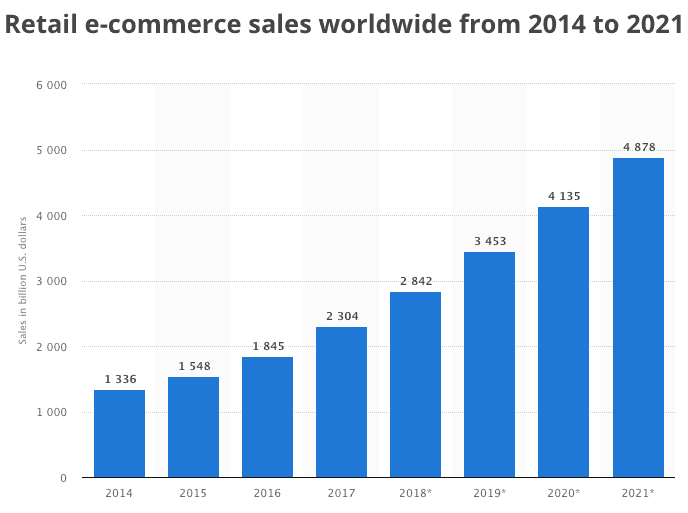 You might be thinking that starting an e-commerce store is really a tough task, but it is not so.
For starting your e-commerce store, you could use Shopify stores and make world-class e-commerce websites with all the features. Their stores start with only $29/ month which is cheaper as compared to other businesses. They also provide a free trial so that you can check their quality and decide accordingly.
In Shopify, you can make money 2 ways.
Selling your own products. (delivery is done by you)
Dropshipping
In drop shipping, you have to choose products from Aliexpress (3rd party website) which is associated with Shopify and promote any product which you like so that people can buy them. You can sell the products at your desired rates. So as you make the sale, you will get your commissions.
You could choose products like mobile cases, keyrings, t-shirts, pet care products, or any other product that you may like. Read More
13. Vegetable Oil Production
Budget Needed Rs 20,00,000 (approx. $30000)
Vegetable oil production is a very simple business and anyone can start this. This business can be started in villages and even by less educated people.
As per the report, the consumption of vegetable oil in 2017-2018 is approximately 200 million metric tons. Palm oil and soybean oil are the market leaders in term of oil consumption.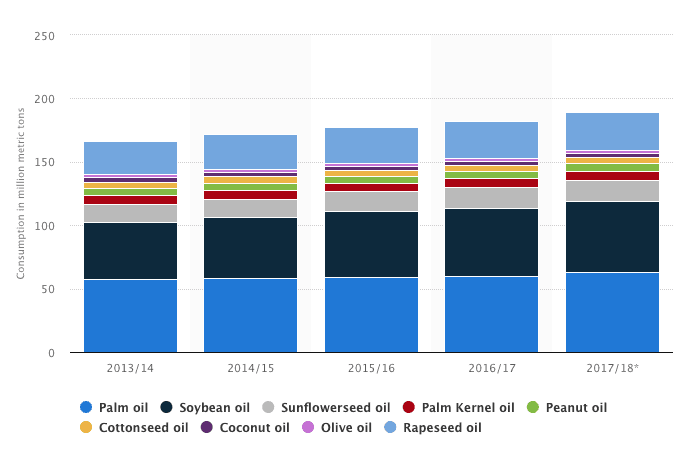 For vegetable oil business, you can easily opt for government loans, subsidies, and grants from the government on the grounds that you are promoting agriculture.
Pro Tip- Sell before starting the business.
14 Plumbing or Electric Fitting
Budget Needed- Rs 100,000 (approx. $ 2000)
It is a service-based business idea where the entire expense is covered by the client in advance. So if you are good at fixing water or electricity related problems, then you can enter into this business.
If you don't have any technical knowledge, then you can work as an assistant with any mechanic and learn all these things in 1 to 2 months easily.
15. Domain Hosting Reseller
Budget- Rs 100000 (approx. $2000)
It is a new business idea and according to a report, there were 330 million domain names worldwide in 2017 and this number is growing rapidly. And a domain name cannot come into existence without a web hosting. Even though starting a web hosting company is really technical and a tough task but starting a hosting reseller business is quite easy.
You can associate yourself with big market leaders and start selling their web hosting under your flagship.
Everything is taken care by that company, from site migration to SSL installation to page speed queries and other technical issues. You just need to sell their plans to customers.
Some of the best hosting companies are Siteground, Amazon Web Services (AWS), etc.
16. Book Store
Budget- Rs 500,000 (approx. 10,000)
The book market is a billion-dollar industry and is likely to remain so, though transition can occur from physical books to eBooks. But avid readers mostly prefer a physical form of the books over eBooks. Also, researchers have suggested that we grasp more from physical books than their digital counterpart.
All these facts are sufficient to enter into the bookstore business. To lead in the bookselling business, you could start with niche books. For example, in the beginning, you could start selling novels or only motivational book. If possible read some books yourself and recommend good ones to customers.
By doing so, you can make a different identity for yourself in the market and people will buy more after your personal recommendations. You could even create a nice and peaceful reading environment at your place and sell the subscription to those who are interested to read books at your place.
17. SEO (Search Engine Optimization) Agency
Budget- Rs 200,000 (approx. $3500)
Over 2 million blog posts are written every day on the internet but 91% of traffic goes to the websites which are on the 1st page of the google. More importantly, 33% traffic goes to the 1st link of 1st page, 16% to 2nd link, 11.5% to 3rd link and so on.
Due to this, every website owner wants their searches to be in the top 3 rank but that cannot be possible as only 3 posts can come at that spot.
So here comes the need for an SEO specialist who understands how Google algorithms work and which articles rank above others.
It is also a service based business idea where you are going to be paid according to the knowledge you possess.
Pro Tip- Buy premium SEO tools as soon as possible and become extremely handy with them. Some best tools are ahrefs, semrush, Moz. If you are starting with an extremely low budget, then you may use Google Keyword Planner which is free of cost but has many limitations as compared to premium tools.
18. Content Creation Agency
Yes, you read that right. If you want, you can literally start this business with zero money. It is a home-based business idea and can easily be managed from anywhere.
These days, the content market is one of the most fruitful ways of fetching great results for your online business. However, writing good content is not an easy task. Most importantly, Google keeps updating its algorithms and coping with those algorithms is not possible if it is not your job. This brings in great demand for good content writers.
You could form a team of freelance content writers in the beginning and take orders from clients. Once you get a good flow of work, then you can hire permanent writers to save great margins.
19. Cleaning Business
Budget- Rs 10,00,000 (approx. $16000)
It is one of the best business ideas because the more the people are getting educated, the more they are getting serious towards cleanliness. As per a report, the market size of the cleaning industry is expected to reach US $74.3 billion by 2022. Majority of the cleaning market share is acquired by commercial cleaning rather than residential cleaning.
In this business, you could select a specific niche also like swimming pool cleaning business, windowpane cleaning business. etc. Read More
20. Spa and Massage Therapy Business
Budget- Rs 15,00,000 (approx. $25000)
The global wellness industry is estimated at US $156 billion and majorly targets women. But as the income of people is increasing, people are spending a lot more on luxury and this industry is now focusing on men too.
This is an extremely profitable business but it takes some time to get off from the ground. You need to be patient to bring initial clients. But once you impress your clients, they are likely to bring more clients to you and are expected to come back to you more often.
Pro Tip- You could add back and neck knocking services to attract more customers. Read More
21. Junk Food/ Fast Food Business
Min Budget- Rs 200,000 (approx. $3500)
According to a report of TMR, the global fast-food market is expected to be worth US $617.6 billion by 2019 which is growing with a CAGR of 4.40%. Fast food is a billion-dollar business idea and you could be next KFC or McDonalds. The best part is that you need not to wait too long to get returns on your investments, within a few months you could make good profits, provided your food is of decent quality.
Pro Tip- Use the best quality of spices even if it reduces your profit margins. Initially, people won't notice it but when they will realize that with your food they never face a problem like dyspepsia, they are more likely to come to you, even if they have to travel a lot more.
22. Pet Care Product Business
Budget Needed- Rs 500,000 (approx. $1000)
The global market size of pet care product industry is US $109.8 billion as per report of Statista.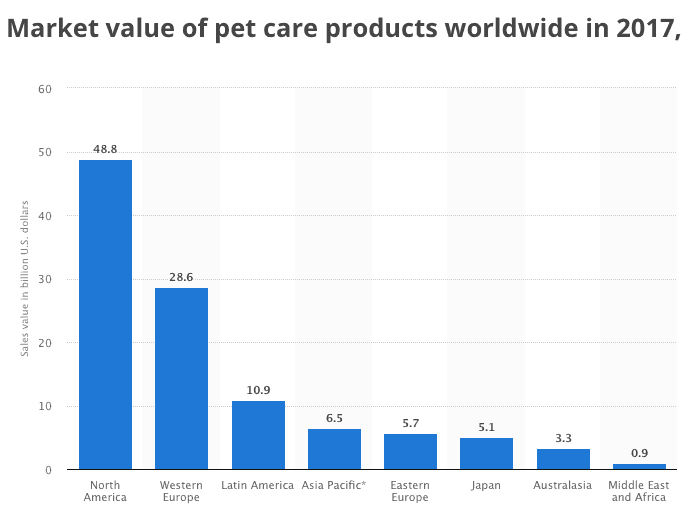 The market for pet care product is majorly segmented towards North America which might act as a new business opportunity for people of other regions.
To start with, you could contact pet sellers and make associations with them so that they refer you to all pet buyers.
23. Tutoring
Budget- Rs 5000 (approx. $100)
To start a tutoring business you just need to buy a whiteboard or a blackboard and markers to write. Rest is your knowledge about the subject and how you transfer that knowledge to your students.
Tutoring is a US $6 billion industry and with the increase in education, it is more likely to grow. The best part is that even a student can start tutoring other students. Read More
24. Sell Online Courses
Budget- 50,000 (approx. 1000)
According to a report by Research and market, e-learning is growing with a CAGR of 7.07% and is expected to reach US $65.41 billion by 2023. In the current market, every student looks for an option where he/she can learn anytime and anywhere and that is only possible with online courses.
If you are good at something like dance, music, guitar, SEO, mathematics, Java, science, or any other topic that people find difficult to learn, then you can make courses for that subject.
Though online teaching can be started without investing money like on Facebook or on YouTube, but then you won't be able to earn from them. If you really want to make good money, then I would suggest you to use paid services so that your courses look extremely professional and people become ready to pay for them.
The best part of the online course is that you just have to hard work for one time, then that course will pay you for the lifetime. You could use Teachable for starting your online courses. Teachable will give you 100% of your income and have extremely advanced features in it. To check their qualities, you could start with their free plans.
25. HR and Recruitment Service
Budget- Rs 400,000 (approx. $6500)
As per a report, HR and recruitment service is a US $638 billion industry which is growing at 0.9% CAGR.
The best part about this business is that it will never end because people will always need jobs and jobs are not possible without HR and recruitment services. If you are planning to start this business, then you need to be extremely good at corporate networking at all levels so that even if there is even a single vacancy in the organization, you should be the first one to get informed about this.
26. Driving School
Budget- Rs 10,00,000 (approx. $16000)
Starting a driving school is really a wonderful business idea and is not restricted to car driving. You could start truck driving school, industrial machines driving school, etc.
To start with, you should have an excellent driver and access to the area where you can teach driving to people.
Pro Tip- have proper licenses which are involved in driving school business. Read More
27. Car Parking Contracts
Budget- Completely depends on locality and area.
Taking car parking contracts is extremely difficult but operating car parking is super easy. I would say if you could get the contract for car parking, then you should never miss the chance if the location is in a crowded area. But yes, don't just invest like foolish, look at various factors like the area, total cars, and bikes that are parked in that area, scarcity of required parking, etc.
You could look for the parking near important metro stations, the hub of corporate offices, courts, airports, etc.
28. Hobby Related Business
Budget- 50,000 (approx. $1000)
If you have any hobby like singing, dancing, instrument playing, then you can start your business in two ways. One, by teaching those things to other students and second, by performing those skills in front of an audience on stage.
If you want to earn by teaching, then you need to rent a room or a center where you can teach those skills to your students. And if you want to teach online, then you could use Teachable as I have mentioned above in the "Tutoring" section.
If you want to earn by performing on stage, then the first thing that you need is to get popular on social media so that people can invite you to perform on different occasions.
29. Packer and Mover
Budget- Rs 30,00,000 (approx. $50,000)
This is a tremendous business idea if you are looking for a small business idea which is growing extremely fast.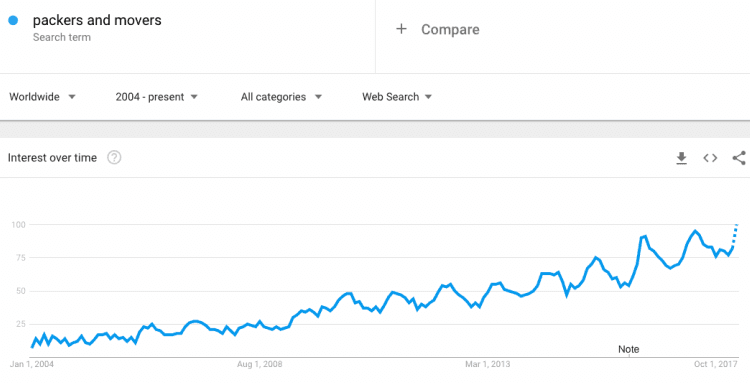 To start this business, you will need a truck, quality packing materials to prevent any wear and tear and a medium to reach you. You could use shortcode phone numbers or make an app to allow customers to reach to you.
You could target residential furniture shifting or commercial machines shifting, both ways you could make millions of dollars in this business.
Pro Tip- Take every measure to prevent wear and tear. It might cost you some additional money but it is worth it. If you are shifting furniture for someone and he is 100% satisfied with your services, then there is a great probability that within the same month you will get 1-2 references from the same person. As in cities, the majority of the people have a 1-year rental contract and no one does more than 3 years contracts so might be his friends or colleagues may also be shifting.
30. Go Kart Gaming Zone
Budget- Rs 2500,000 (approx. $40,000)
You could easily get a good quality go-kart under the budget of Rs 1,50,000 i.e. $2500. For a small trip of 3-10 minutes, gaming zones charge for Rs. 200 to Rs 1000 depending on the location and size of the circuit.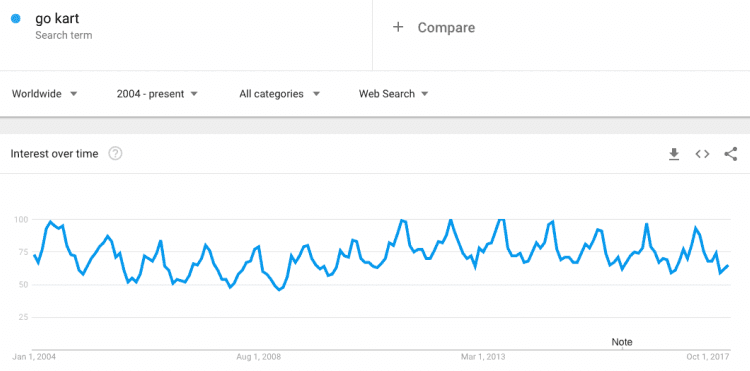 But if you notice the market trend, then you will observe that it remains at peak during summer seasons, i.e. May, June, and July. Rest of the months, it performs only 50% of what it performs in June and July.
So I would suggest you buy extra go-karts or rent extra ones for the summer season.
31. Gifting Business
Budget- Rs 100,000 ($2000)
People love to give gifts to express their feelings to their loved ones. If you are business-minded, then you could use those feelings to make your business. The global market size of gifting business was $20.46 billion in 2016 which is growing with a CAGR of 9% and is expected to reach $31.63 billion by 2021 as per Technovia.
You have a variety of options to start gifting business. You could start a personalized gifting shop, card shop, online gifts website, etc. Read More
32. Tour and Travel Business
Budget- Rs 15,00,000 (approx. $25000)
Tour and travel industry is one the world's biggest industry with a total economic contribution of US $8.27 trillion. Though this business can be started in both online as well as offline format, but in the current market scenario, it is advisable to associate your tour and travel business with online facilities.
In the past few years, around 20% of the companies have shut down their businesses because they were not involving technology.
You could start a travel package business, ticketing business, etc. Read More
33. App Development
Budget- Rs 50000 (approx. $1000)
If you are still not familiar with the growth rate of mobile applications, then you should look at the image below to understand the change in the market trend of the app industry.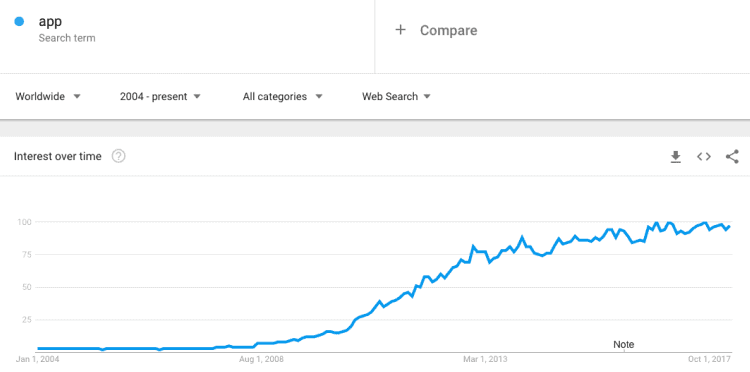 According to a report of Market and Markets, app development market is growing with a CAGR of 30.1% and is estimated to reach 7.15 billion in 2019 which was 1.91 billion in 2014.
You need not to code from scratch to build an app. These days there are many app development software that allows you to make wonderful and full-featured apps for your clients using just drag and drop tools.
34. Candy/ Toffee Making
Min Budget- Rs 100,000 (approx. $2000)
In candy making business, there are two options, either you could install a small factory or you could start a home-based business. Choice is completely yours depending on your budget. You could even make cotton candy which majorly attracts children. Candy market is valued at US $79.35billion in 2018 and is growing with a CAGR of 3.5% and is likely to grow at the same pace by 2023.
The process of candy making is super easy so you can easily make it at home. But if you are planning to install a factory, then you must consider a budget of Rs 3-5cr. One normal candy making machine will cost you around 20-50 lakhs depending on quality with basic features. So you can plan accordingly.
35. Medicine Seller
Budget- Rs 70,00,000 (approx. $110,000)
Medicine industry is a trillion-dollar industry and is the only industry where customers do not ask for any discounts. According to a report by Statista, the global medicine market is expected to reach USD 2.77 trillion by 2022.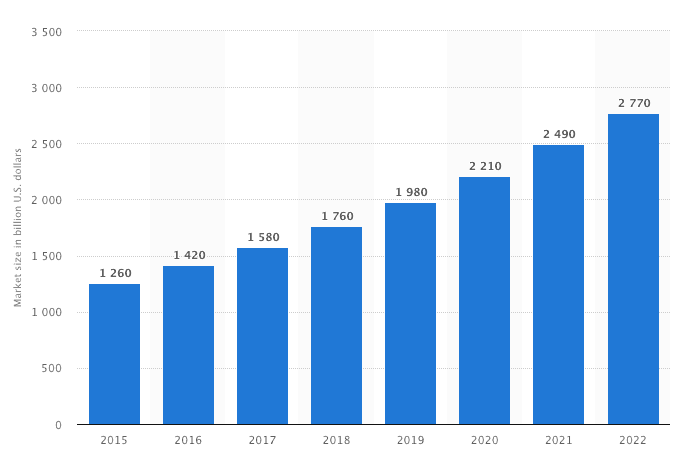 But there is a restriction in starting medicine related businesses and not everyone can start them. You should have some degree in medicine so that you are able to understand the prescriptions of doctors and hospitals. Read More
36. Mosquito Swatter
Budget- Rs 200,000 (Budget $3500)
Who loves it when a mosquito bites them? No one right? Above all, now mosquitoes are getting anti-resistant against all chemicals which are used to kill them. Also, we cannot increase the poison quantity in chemicals else it would start harming humans.
Here comes an interesting business idea i.e. making mosquito swatter, commonly known as mosquito killing rackets. The manufacturing process is really easy and you could even make them at home.
One piece of mosquito swatter can be easily sold out at a price of Rs 500 and it can be easily manufactured at a price of Rs 300, inclusive of all kinds of charges, even including the salary of your workers.
Then you can sell these mosquito swatters through different e-commerce portals like Amazon, Flipkart, AliExpress, etc.
37. Consulting
Budget- Rs 200,000 (approx. $3500)
If you are good at something which is in great demand and you are an expert in that, then you can choose this business. You might be thinking that consulting is not a good business idea but that is not true. The global market size of the consulting business was reported to be of worth USD 250 billion in 2016 as per the report.
With time, consulting business has moved from offline business to online mediums. Nowadays, people prefer to seek advice on a digital medium so you need to learn how to write well. Though you could hire writers also to write your thoughts.
To start this business, you need a small office, attractive website and lots of leads which you can convert into clients.
38. Beverage Business
Budget- Completely depends on the niche
There are lots of beverages out in the market and are performing really well and you can be the next one to start a beverage business. Beverage business is divided into the bottled water business, coffee business, tea business, healthy drinks business, soft drinks, etc.
The beverage industry is growing with a CAGR of 3% and is expected to reach $1.9 trillion by 2021. Read More
39. Real Estate Business
Budget- Depends on the niche
Real estate business can be started in 3 different ways.
Real Estate Agent
Construction
Developer
If you are looking for one-person business ideas, then being a real estate agent can be a great choice for you. Real estate constitutes approx. 4% of the total world output. Before entering into real estate, make sure how to figure out how you will generate new leads whom you can sell your properties.
Pro Tip- Never play with government rules in real estate else you could face heavy penalties. Read More
40. Fumigation/ Pest Control Services
Budget- Rs 200,000 (approx. $3500)
Pet control industry is majorly divided into three segments namely agriculture, commercial and residential. You could choose any one of the segments or can even choose multiple niches depending on your reach and budget.
Majority of the people are irritated with some types of pest, some are irritated with termite, some with mite, some with cockroaches and some other different varieties of pest. You just need to approach customers with the right pricing to get a yes from the client.
41. Paper Bag Making
Budget- Depends on industry size
If you are planning to set up a paper bag making company, then one machine would cost you somewhere between Rs 700,000 and Rs 70,00,000, depending on the capacity and quality of the machine.
Currently, the world is facing a lot of crisis due to plastic waste which is almost impossible to decompose. But as of now, no business is skilled enough to produce paper bags at low prices. So if you have some great ideas to make paper bags cheap and can actually produce cheap paper bags, then within 2 to 3 years, you could easily become a self-made billionaire.
Though you could make a paper bag at home also if you are doing this business with an extremely low budget. You will need old newspapers and gum to paste them in the required form.
42. Air Bubble Wrapping Sheet Manufacturing
Budget- Rs 30,00,000 (approx. $50,000)
These days, almost every expensive item comes with air bubble sheet packaging. Whether you buy T.V., mobile, camera or any sophisticated item, these items demand extra care so that they do not get damaged during delivery.
There are a variety of air bubble sheets that you can target. The manufacturing machine of extra-large air bubble comes under a budget of Rs 500,000 while machines to manufacture small air bubble sheets come under a budget of Rs 70,00,000.
So according to your budget, you can decide which kind of factory you could install.
43. Aluminum/ Aluminium Foil
Budget- Rs 25,00,000 (approx. $40,000)
Well, here I am not suggesting to manufacture aluminium foil from aluminum bars. If you want to manufacture aluminium foils from aluminum metal bars, then you will need at least Rs 50-100 cr investment.
What I am saying is to buy aluminium foil rolls from the market and then divide them into smaller pieces and sell them into the market. The best way is to showcase yourself as food wrapping foils. Then it would be easy for you to sell your foils.
If I go towards stats, then as per TMR report aluminium foil wrapping market is growing with a CAGR of 4.8% and is expected to reach USD 31.5 billion by 2025.
44. Flex Printing
Budget Rs 15,00,000 (approx. $25,000)
Have you ever seen big banners ads on roads? Guess what! You can also be the one to print those banners. Initially, you need is to buy a flex printing machine which will cost you around Rs 10,00,000, printing sheets, colors, computer to make and feed designs and some other basic tools.
It is a very simple and easy business and can be operated from anywhere and even by beginners also with no technical knowledge.
45. Ice Block Making Factory
Budget Rs 100,00,000 (approx. $150,000)
The budget that I have mentioned is for a small factory. For setting up bigger capacity plants, you need to invest more money.
The manufacturing and sales of ice blocks are not difficult. In the ice making process, you need to take care of the following extremely important factors:
24-hours electricity supply
Quality of compressor
The ratio of salt in water
Supply of Water
Also, you need to install your factory on the outskirts of the city; you cannot install it within the city.
46. Toothpick Production
Budget- Rs 25,00,000 (approx. $40,000)
Usually, people make toothpicks from bamboo, but could even make them from plastic or metal. The process of making a toothpick is really simple. There are two ways of doing that. Either buy a big and complete automatic machine or buy separate machines for each process. Automated machines will cost you extra money but they will be easier to operate and will increase productivity. On the other hand, separate machines will be a lot cheaper as compared to automated ones but would require more workers and more time.
47. Raincoat/ Umbrella Manufacturing
Budget- Rs 200,000 (approx. $3500)
Raincoats are majorly made out of polythene and umbrellas are majorly made out of nylon fiber. Both of these come under seasonal business ideas and are simple to start and operate.
It is not a bulky process, you just need to buy fabric, prepare a design, decide the prints, cut the pieces and then sew properly.
For sewing, you will need special sewing machines which you could easily buy from e-commerce websites.
48. Spectacle Selling
Budget- Rs 500,000 (approx. $10,000)
Approximately 64% of world population wear some types of eyeglasses for vision purpose which is a whopping percentage. According to a report by Statista, the eyewear market was valued USD 90.3 billion in 2013 and is expected to reach 166.51 by 2026.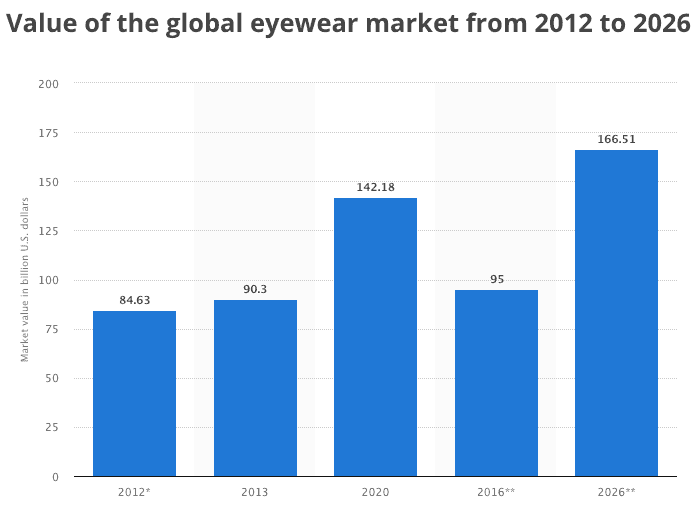 You could start this business online as well as offline. In both ways, you have huge potential. Though in the offline market, it would be really tough for you to scale your business while in the case of online business you could easily scale your business.
49. Tissue Paper Making
Budget- Rs 15,00,000 (approx. $25,000)
A semi-automated tissue paper making machine can be bought in Rs 4-5 lakhs and you can easily start your business with only a few people involved. The global revenue of tissue paper in 2017 was USD 8.3 billion and is expected to reach USD 10.1 billion by 2021. The majority of revenue is covered by toilet paper and currently, China leads the overall market in terms of revenue.
50. Sipper Bottle Selling Business
Budget- Rs 300,000 (approx. $5000)
It is a low-risk business idea and with the increase in awareness regarding fitness and health, the revenue of sipper bottle is also increasing at a tremendous rate.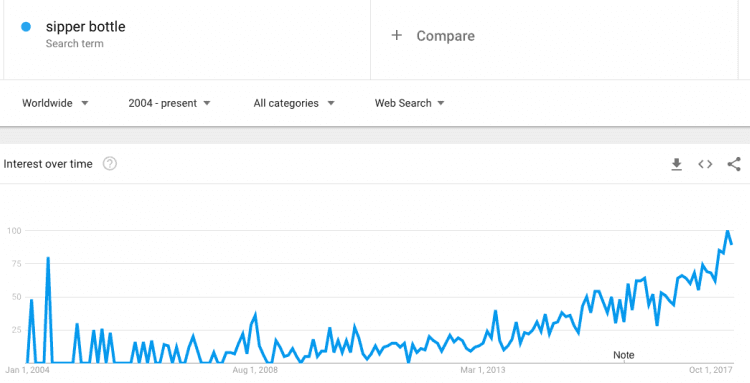 The market size of the sipper bottle is expected to reach USD 48.7 billion by 2025 which is growing at a rate of 25.7%.
Majority of the people are buying these bottles online and you too can sell online easily using Shopify. If you will use Shopify, then you need not worry about buying and making the inventory. You just have to select bottles with attractive packaging from their associated e-commerce websites and then, you have to promote them on your store.
To increase your sales, you could choose those bottles which have some motivational taglines on them. These taglines can be used to motivate a gym going person and fancy enough to make them feel proud about having that bottle in possession.