Before we discuss the steps that are needed to start a real estate business, let us begin with sharing some industry facts and figures about real estate market that can help you in strategizing your business accordingly and understanding the real estate business in a better way.
The global Real Estate market for the year 2017 is in the process of reinventing itself in an attempt to accommodate technology driven changes in various business operations. Real Estate is the preeminent asset class that plays a significant role in impacting both national and international economies. According to a report by a London based real estate advisor Savills on the value of all global properties, including commercial and residential property, forestry and agricultural land, the value is estimated to be a whopping $217 trillion in total, and the residential property comprises of 75% of the total value. A 2015 report from Investopedia has highlighted that the real estate sector constitutes between 3.33% and 4% of total world output.
The Indian real estate market is expected to touch US$ 180 billion by 2020, and the market size of this sector is likely to increase at a Compound Annual Growth Rate of 11.2%. India ranks 4th in developing Asia for FDI inflows as per the World Investment Report 2016 by the UN Conference on Trade and Development. In consideration to the ever increasing prominence of real estate sector in the global and national economic growth, we, in this section, present to all entrepreneurs a step by step guide to starting a real estate business. But before that, we would like to highlight that there are largely three ways to start a real estate business:
A) Real Estate Agents or Broking Consultant or Property Dealer
B) Contractor/ Construction Business
A) Developer or Builder
Now let us take a look at starting all types of real estate businesses step by step in detail. However, I would suggest that you go through our article 'Start a Business' along with this article, in order to gain more insights about some basic steps which are same for most of the businesses like how to write a business plan, raising the initial capital, series of funding etc.
A. Real Estate Agents or Broking Consultant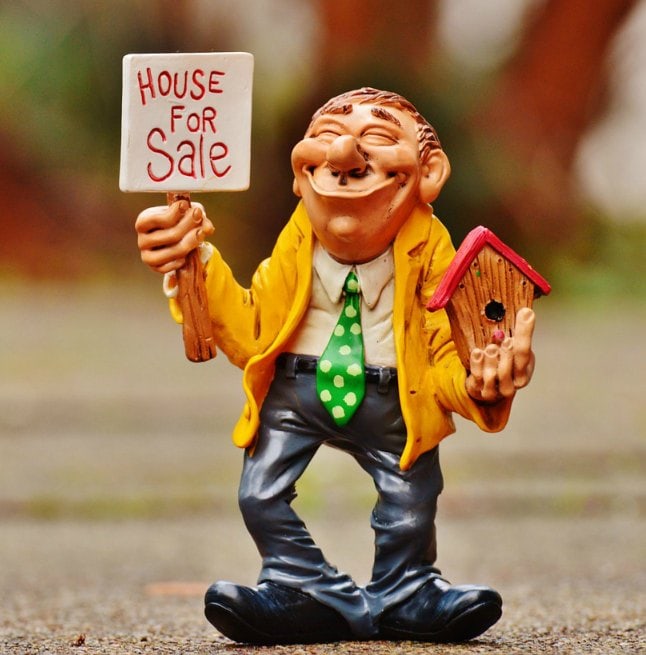 To start a business as a broking agent, also known as a property consultant or real estate broker/dealer, is basically a mediator between the sellers and buyers of real estate property. He does not own a property of his own but ensures to take a buyer to the right property that suits their needs. Now that we are aware of what exactly a property dealer does, let us go through the steps that need to be adhered to in order to become one. The minimum budget which you should consider while starting a Broking Company- Rs 5lakh to 20lakh.
1. Legal and License
The first and foremost thing to do when becoming a real estate agent is to get your firm registered and getting all the licenses, depending on what geographical location your firm is in. It can be a Pvt Ltd firm, or a proprietor or Inc. or even an LLP. Without a doubt, licensing is important in broking as it authorizes that you, as a property dealer, are the right person with whom a buyer or a seller can deal in property. If you are registering your business in India, then the cost of licensing varies between INR 25K to 50K depending on the legal identity of a company. However, one can always check the rates of licenses that are applicable in your respective countries. To know company registration process in India you can Click Here.
2. Good Deals
It is pivotal for a real estate agent to have access to the right kind of deals. Consider a scenario where a buyer is looking for a property in New York with a budget of $1 million. So, for this, he approaches 4 different dealers. The first broker offers him a 3 BHK property with 2 washrooms and a kitchen. The second broker offers him a 3 bedroom, 3 washrooms property with a garden and a terrace. The third broker offers him a 2 BHK property but with all luxury amenities like lifts, Italian marble, modular kitchen, an indoor pool and a terrace. And the 4th broker offers him a 4 BHK property but with all the above-mentioned amenities.
So in order to become a successful real estate agent, you need to understand the needs of people in that particular area, for example, New York City in this case. Now if we look at the families and standards of life in New York city, we would see that people usually are in a state of rush, the city is very expensive, people care a lot about high-quality standards and the family size is usually small. So if we go for a 4BHK or a 3BHK apartment, there would be extra charges for cleaning and maintenance. Even when you look at the property portals of that area, you will find that 80-85% properties are either 2 BHK or 1 BHK. So, in this case, people would love to buy our 3rd option i.e. 2 BHK with luxury amenities.
So if you want to be a successful real estate agent of New York City, then you must have such options that are preferable by people residing there. Similarly, in any city where you are looking to start real estate business, you should consider such factors and collaborate with such good deals.
3. Leads
Next, having serious buyers is important to be able to close a deal successfully. Without the right prospect, it would be impossible for a property dealer to make a deal. You should know the art of client fragmentation that gives you an insight of out of, let us say, 100 customers, how many buyers will buy a property in a week or in a month. Because there is no dearth of buyers for any broker, but what matters is the ability to convert leads.
It is a well-known fact that out of every 8-10 meetings to sell a property, only 1 gets converted. And out of 20 good leads, only 4-8 people call you for the meeting. So you should have a sufficient number of leads for your each sales person so that every one of them can convert at least 1 sale per month. If this does not happen, there are chances that your sales team might get demotivated, which is a common practice.
4. Sales Team
In addition to having good deals, a robust team of sales persons is very crucial that is able to convert deals and fetch you profits. Because it is an unarguable fact that real estate market has a great level of competition and that explains the need for a dedicated sales team. In any broking firm, sales team contributes to 85-90% of the total team size. So you should be good at sales too.
In addition to this, you should know how to motivate people, how to unite a team, how to bifurcate regions and if that cannot be done, then you should know how to keep all possible disputes between sales people away in scenarios where client sharing might arise that is usually common in broking firms.
Related- How to Increase Sales Team Productivity
5. After Sales Service
Real estate is the kind of business where an average number of deals get converted every 2 months because of the huge amount of money invested and at stake. Buyers not only observe the property but they also observe a broker keenly in real estate to analyze his level of professionalism and commitment towards his work, amongst other factors. As for some people, buying a home means spending a major chunk of their savings in one shot. So they are always on the verge of canceling the deal if they find even 1% problem. Moreover, around 15-20% of the people stop the token money payment after signing the cheque within 48 hours. This happens due to lack of trust or maybe they got some better options in the market etc. So, as an agent, it is your responsibility to avoid such problems.
An effective strategy that Lokesh Tanwar, CEO of Business Alligators used to follow was to have a smiling approach and congratulate his client for closing a deal with him. Quoting his words directly here,
Congratulations sir, this property is going to love you as an owner. But sir I would like to tell you one thing before I leave. As I have sold this property to you and my competitors would definitely not like it that I have cracked a satisfactory deal in this month so they would try hard to break it. They might even call you and say that they can offer you 3 or 4 other options or 5% extra discount on the same property just to create doubts in your mind. I hope that you are aware of such cheap tricks so I would recommend to that no matter who ever calls you, just tell them that you have dropped the idea of buying a house.
Also, once he converts the deal and hand over the final papers of the property to his client, he asks for 3-4 references. This is because referral clients already have trust level so the time to convert a lead reduces from 2 months to 15 days or 1 month maximum.
B. Contractor or Construction Business
Now the 2nd style by which you can start your real estate business is by becoming a contractor. A real estate contractor is the one who contracts to perform construction, reconstruction, installation,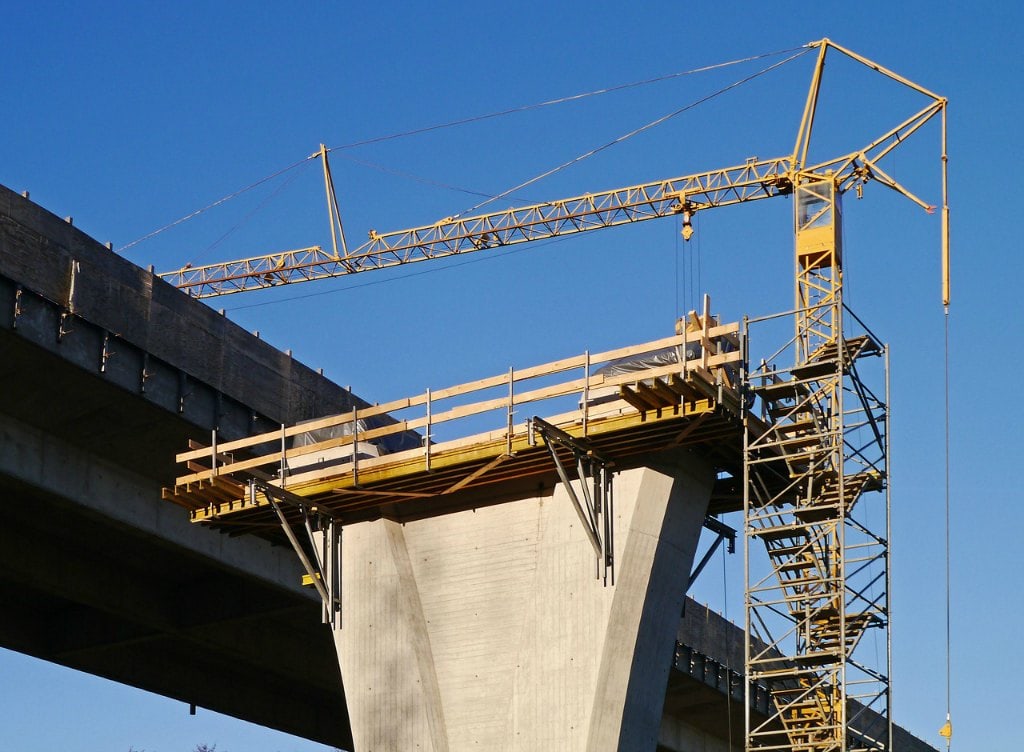 repair and/or any other service pertaining to real estate property like Larsen & Toubro, Arabtec Construction etc. Let us discuss steps for a contractor to follow to be able to lead a successful business in real estate market in construction. The minimum budget which you should consider while starting a Construction Business- Rs 15lakh to 1cr.
1. Legal Identity and Licences
Just like any other business, a contractor also needs to get his company registered and all licenses approved. Some of these might include general contractor license, independent contractor business license and so on, depending on the geographical location your firm is in.
2. Contracts
As a contractor, you need to be well informed about exactly when contracts roll out in the market. Whether it is about contracts with developers (builders) or government, whether it is about building bridges, tunnels or any other infrastructure, you should be able to receive notifications about the release of the contracts. Also, you should have a strong connection with government and developers depending on different contracts.
3. Quotation Knowledge
In order to accomplish a contract, you should have the required knowledge of the project specifications in and out. Because when a developer or let us say, government, rolls out a contract to a contractor, even if you have sufficient funds, you need to have that extra edge that distinguishes you from several other contractors. In case you lack this knowledge, it is advisable to hire a person who has at least 10-15 years of experience and strong connections, in addition to an excellent track record. You also need to understand your Loan-to-cost ratio to be able to successfully finance a project.
4. Material
Next, in order to undertake a contract in real estate, you need to be able to procure raw materials needed in construction as well as other services like plumbing, shuttering and even designing. As a contractor, you should know the quality, price, location, and delivery procedure of various raw materials. If needed, hire experienced civil engineers who are informed about the ratios for building good quality construction sites.
5. Manpower
Once all the raw materials are being taken care of, you need to have a team of construction workers to give a physical presence to your construction. Managing construction workers is one of the toughest tasks of the earth as these people work on per day wages and take holidays without any prior notice. So you should always have a backup in the form of extra workers or staying ahead of your targets in such cases as you cannot afford any delay in your work.
6. Timely Delivery
Needless to say, whether it is a government contract or from a developer, in order to sustain in a tough market like real estate, timely execution of the project is extremely important as it establishes your brand as a reliable one in the market, keeping your reputation intact.
7. Payments
In real estate business, especially for projects where initially your own money is involved and payment is delayed, it is important for you to have sufficient funds to be able to survive. Because let us face it, payments in real estate can be delayed for as long as up to 2 years at a stretch.
C. Developers or Builder
Real Estate developers are the people who buy land, finance real estate deals, build or have builders build projects, create, imagine, control and coordinate the process of development right from the beginning till the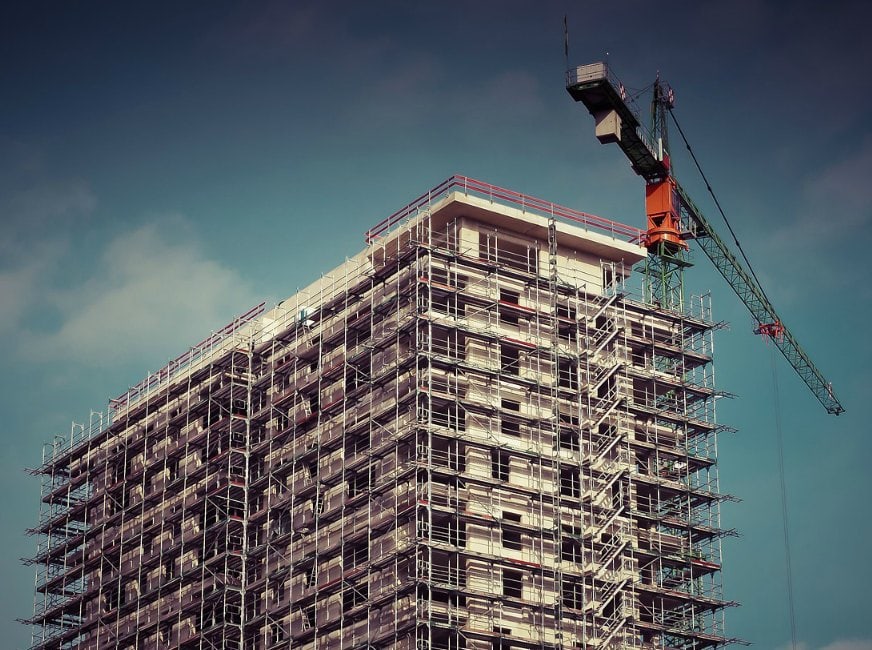 end like Dlf, Damac, Trump etc. Let us take a look at steps that are crucial if you are starting your real estate business as a developer or builder for a successful business. The minimum budget which you should consider while becoming a developer- Rs 20cr- 50cr(either own money or by taking funding). Few people ever start with 5cr-10cr but that is too much risky, such people have a very high probability of failure.
1. Legal Knowledge
Just like any other business, a developer also needs to get his firm registered and all licenses approved. Some of these might include general contractor license, independent contractor business license and so on, depending on the geographical location your firm is in.
2. Clearances
For a developer, it is important to get various clearances covered from all the departments involved like the forest clearance, environmental clearance, site clearance, marine clearances and so on. And also these clearances vary from one country to another so all geographical aspects need to be taken care of.
3. Project Knowledge (Quality, uniqueness, price)
As a developer, optimum product knowledge is a must in order to survive. He needs to ensure the quality, uniqueness, and price of the project. Consider for example a successful developer in Dubai, let us say Damac Real Estate. Assuming they plan to start a new project at a new location like USA (New York). So, a developer should be informed about what kind of projects are already existent in the new location, what the possible market gap is and what the quality standards of the people there are. Stick to your USP and never deviate from your profitability to pave way for a successful business. However, most of the information we have discussed in the Real Estate Broking section. So we have just discussed only a few basic things here but being a developer, you need to study each and every aspect very carefully.
4. Channel Partner
Unarguably, developers choose brokers to sell. So, as a developer, you need to have a good channel to sell. More discount does not guarantee better quality. It is important for you to follow the right procedure to ensure that your reputation in the real estate market remains intact. You have to hold keep regular meetings with channel partners to keep them informed and motivated. Also, you can give reward them periodically for achieving particular targets. Lokesh Tanwar, CEO of Business Alligators recommends 3 things to developers- a) "Never increase direct brokerage slab on achieving small targets. Instead, give fixed amount on target. B) Keep the on page discount same for everyone. And last, c) Always keep on working hard to make new channel partners.
i) Never increase direct brokerage slab on achieving small targets. Instead, give fixed amount on target.
ii) Keep the on page discount same for everyone. And last,
iii) Always keep on working hard to make new channel partners.
5. Direct Sales Team
In addition to efficient channel partners, you also need to have a robust sales team to be able to fetch you good deals in the market. As you can never depend on someone else, when you have a direct sales team then you can closely encounter the problems that buyers face while closing the deals for that particular property or project. Also, you will always have walk in clients so for them, you need to have direct sales teams. However, it is important for you to train your sales team in such a way that they tend to consider channel partners as their team members and not their competitors.
6. Branding
A good level of branding is very important to gain the trust of clients in a huge real estate market. You, as a developer, need to make your buyers believe that they would get their possession in time, without any scope of inconvenience or delivery issues. You need make good site offices with sample flats, a great ambiance of the sales office and regular advertisements. If possible then hire some celebrity as an ambassador, people usually relate it with company worth. Though this is not compulsory.
7. Timely Delivery
This is in continuation to the above-mentioned point. If your initial project lacks quality or faces the issue of timely delivery, there is a high probability that people won't buy the property from you further. If you will deliver your projects on time then it will affect your brand in a positive manner and you will never need a celebrity to advertise you.
8. After Sales Team
Just like landing yourself a good deal, after sales service is also important in a real estate business. Because after all the hard work that has gone into signing a deal, you would not want your client to have a last minute change of mind. Most of your clients' decision on staying glued to the deal depends on what kind of service you provide to them after the deal is closed, because of the large amount of money that is involved.