Despite all the major trend transformations of the business industries, catering business has remained constant and is in equal demand as it was. According to the recent industry analysis, the global 'contract catering' market is expected to grow at a compound annual growth rate (CAGR) of 4% in between 2016-2021. Sales of social caterers in the U.S. were forecasted to reach approximately US $8.6 billion in 2017. The catering market is circumscribed by a wide range of sectors few of them are- hospitals, events, senior care centers, restaurants, military institutions and many more. Few of the top contract catering companies are- Compass Group, Elior group, Aramark, and Sodexo.
Niche
In order to start up a catering business, the first step is to decide what services you are exactly going to provide. Few of the services among which you can finalize your niche are-
Banquet Lunch Boxes.
Contract Catering Service
Private Chef Service
These days the demand for healthy foods are very high, so you can add up serving gourmet, low-fat foods in your menu in order to attract health-conscious clients and to fetch their orders. Narrowing down the choices can help you to stand out and can give your brand an expertise position. Well, you can also opt for the broad range of catering services, creating separate sales material for each. Make sure to get a prior market research about the kind of service and dishes that are in trend, and later in accordance with that you can niche out the kind of service you will be avail to offer as in the catering business.
Create a Business Roadmap
Being a multidimensional industry, one has to be prepared to expect the unexpected, both financially and mentally. And in order to survive the long run, make sure to have a proper set of the business plan. Few things one need to keep in mind before setting up a catering business are-
What type of food will you serve? (gourmet, comfort food, BBQ or Ethnic)
Will you specialize in terms of menu and services or will be avail to everything?
Will you be avail to include alcohol in your menu?
How to decide the demographic areas to be covered?
How to be sure about the quality of the food?
How are you going to compensate, in case anyone gets to suffer due to any misfortunate with the food quality?
How to choose the best vendors for outsourcing the needed products and the raw materials?
How to finalize the Pricing strategy?
How to analyze your major competitions and your target audience?
What will be your backup in case you face the shortage of food amidst an ongoing event?
What will be done with the leftover foods?
How to balance multiple events in a single day?
These are the few major things that you must take care before taking up the market risk of investing in the catering business. There are many more kinds of stuff that should be taken care of along with these above-listed things. Confirm your business set up place and then in accordance with the competition, target audience, and the surrounding environment prepare your business plan. If possible take help from some professionals.
Pricing
While fixing up the price, the very first thing one need to check is the price that their competition is charging. Make a list of items that you will be avail to offer in your menu list and also in your services and try to get a prior idea about the rate of the vendors and the amount you need to spend per month, it would help you in terms of setting up a proper and adequate amount of price that you are going to charge for the menu and services. You can set your pricing as "per plates" basis, though your pricing may vary in order with the demand and needs of the customers and the number of food items your client ask for or with the magnitude of the event. Keep a moderate rate and never compromise with the quality.
Budget & Finance
The budget for the catering business includes things like, per party estimated expenses, projected business operating expenses, equipment, kitchen rent, transports, and then the paperwork and the licenses. So keeping a budget of Rs 20 lakhs would be considerable. However, the budget might vary in accordance with your needs and choices.
For financial support one may opt for a bank loan or can seek help from some investor, but make sure to have a proper business plan before applying for the same. Banks do have small business loan schemes by which you will be able to get the loan amount without any much hassle, so look out for the proper bank schemes and offers in accordance with your city or country.
License
The license is one of the major tasks if you are up for any sort of business start-up. When it comes to catering business you need to acquire a business license from their respective state, along with a food handling license, you also need to pass the food and kitchen inspection conducted according to your country or state law. There's also worker's compensation policy in case of any major fatal incident, few permits like the owner's NOC is needed in order to work for certain venues for the events- the monthly or annual cost of which can be cut into profit margin.
Well to know for further details or for a more specific license, you can get in touch with your local chamber of Commerce, Small Business Development Centre or the Small Business Administration.
Location
While establishing a full-fledged catering business several factors should be considered to select a perfect set of location. One of the most influential grounds is to choose among the home-based business and commercial location. If you want to rent out some other space then, check if space offers any partnership opportunities with the local venues such as hotels, convention center, stadiums, whether the place has proper reachability so that the communication with the vendors and the other exchange of services can be accessed with great ease. Determine a proper space for the kitchen, choose a place which will be less polluted and will be hygienic enough to keep your foods free from bacteria. And make it fully equipped with all the sort of equipment and utensils along with a transport vehicle.
Manpower & Inventories
Catering business needs a strong and right kind of manpower to settle down in the long run. So hiring the right kind of people who have the patience to work during the peak times and have an ability to work in the flexible time hours, and also who can listen and respond quickly to the client's demand.
For your kitchen, you need to hire a cook and if needed then you might have to hire few more people who can assist the cook, few delivery boys who will be able to drive away the materials and equipment to its destination, and the other serving staffs are needed for the parties and events. Before hiring any employee, check their reference just to make sure that they are reliable enough and would make it up to the event. Once hired, check if they need any sort of training if require, then train them well priorly.
Catering business needs inventories to work for any event. Few of the must needed inventories are enlisted below-
Cooking Oven
Table Setting
Serving equipment (trays, water pitchers)
Buffet equipment (chaffing dishes, serving spoons, plates, fuel cells).
Coffee/ Beverage station
Cambro
Tin foil
Plastic wrap
Garbage bins
Disposable containers for food storage (in case the client wants to keep the leftover food items)
Promotion
Once you settle down with all the above mentioned details, then you can start out with the promotion of your business. Few of the major promotional methods are-
1. Combination of advertisements, newsletters.
2. Using the method of public relation.
3. Social media platforms like Instagram, WhatsApp, and Facebook.
4. Create your own business website and start blogging about your business and the services that you are avail to offer.
5. B2B advertisement method in accordance with businesses like event planners, photographers, DJs, cake maker.
6. Target and repeat buyers of catering services such as businesses or banquet halls who don't have their own food segments.
7. Offer discounts or free upgrades to the customers who help you with referrals.
8. Maintain a customer database of your regular clients and the one who helps to generate leads and follow up with them in order to get feedback and to offer catering services for their next event.
Get Initial Clients
In order to fetch the initial clients for your all new catering business, you may use these ideas-Bestow an event or a small dinner party for your friends and family, with a very little or no profit at all.
1. This would be a very great opportunity for you to showcase the potential of yours.
2. Offer limited but extremely tasty food into churches or temples on special occasions.
I would recommend you to go through basic steps of starting a business with this article where we explained every minute detail for starting any business.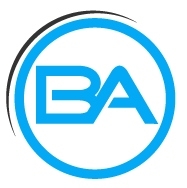 Latest posts by Editorial Staff
(see all)