In the ever-increasing startup ecosystem of today, everyone dreams to start a business and becoming a millionaire or a billionaire. However, most people remain confused about which startup to start; either to start an SME business or any innovative startup. To solve your problem I am going to present a list of the best startup ideas that can be started with low or medium capital investment. However, if you are looking for small business ideas then click here.
Now before we dive into the best startup ideas list, I want you to understand that no matter which business or startup you are starting, your success will entirely depend on your efforts. I can only tell you the startup ideas, their respective execution plans, the investment they all need, and other details, but your success is in your hands.
Now let's check all the startup ideas one by one:
1. Food Container Business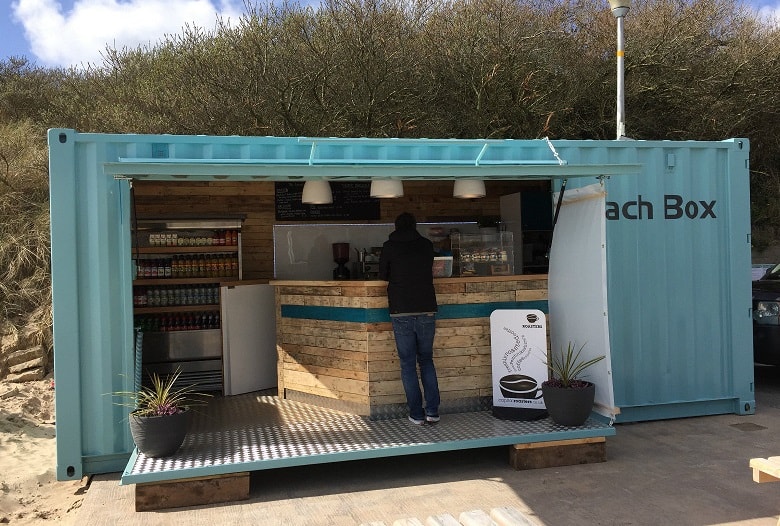 Budget Needed- US $25,000- $30,000 (Rs. 15-20 lakhs)
It is one of the unique startup ideas. Opening a food restaurant in a container has gained everyone's attraction and is becoming increasingly popular. It is one of the most untapped businesses which you can think of starting. In this business, you need to buy a container, the size of which can vary depending on the availability of space. Make the container look attractive and arrange chairs on top. Paint it beautifully from outside with vibrant colors and paintings.
You can place your container in parking areas or roadside of any crowded location. The best part about this startup is that you can reduce your rent by 70% because you will require less space as sitting arrangements are on top of the container, and secondly you are not using any retail shop space that is more costly as compared to parking spaces or roadsides.
2. Self Driven Skates
Budget Needed- US $6000- $10,000 (Rs 5lakhs)
Skates have attracted people from ages; whether we talk about fun or the skating championship at the international level.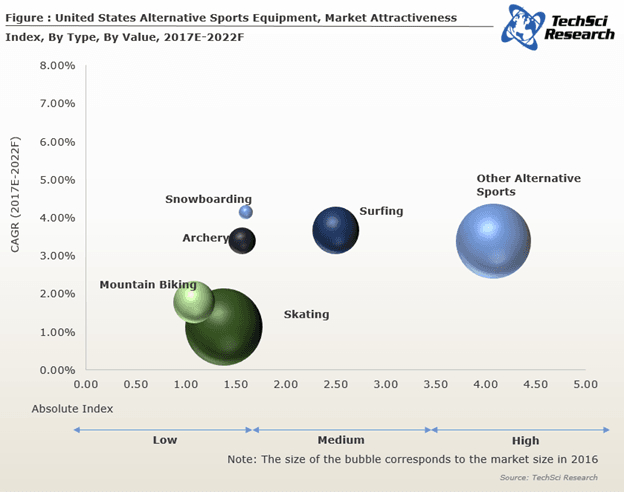 Alone in USA, as a sports equipment roller skates and skateboard market, has touched USD 11 billion and expected to touch USD 13 billion by 2022 as per the report by TechSci Research. However, now people are using skates to replace walking and bicycle.
So, there is an opportunity where you can make battery-driven roller skates that people can use to travel short distances, like school, college, office, or nearby shopping complexes.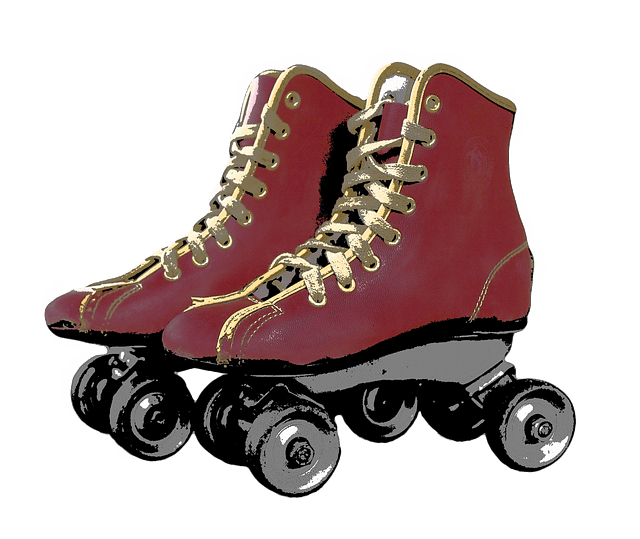 Such products where technology is used always fascinate Gen "Y" and Gen "Z". So, if there is a combination of both interest and the proven market then there is no harm in starting such businesses. You can easily make millions by developing such products.
3. Home Decor Business
Budget Needed- US $20,000- $60,000 (Rs.10- 40 lakhs)
It's a very profitable startup idea with a margin of up to 300%. The market for luxury home items is proliferating. Currently, home décor business is worth $664 billion globally and is increasing at a rate of CAGR of 4.2% annually. So there is a huge scope in this old but consistent startup idea. Decor business can be done either online or offline; you just need to make a perfect business execution plan. The market is all set to buy your products. Click for Decor Business Guide.
4. Metal Wall Art Startup
Budget Needed- US $1500- $3000 (Rs. 1-2 lakh)
This is a very amazing and attractive startup idea. The best part is only a few people focusing on it due to the involvement of high-end machinery. People usually think that metal-art making is a difficult business, but in reality, it is not so. This startup can be started with a meager budget and has 100%-500% profit margins depending on the designs you are making and the market in which you are selling your product.
In this business, you need to contact workshops that have laser cutting machines (best quality) or plasma cutting machines (low quality). Provide them the metal, like copper or steel plates, and design files that you want. Then blasting can be done for coloring on the metal arts, and you can sell them through different mediums like the offline store, e-commerce website, or your personal e-commerce store.
5. Fidget Toys
Budget Needed- US $1500- $3000 (Rs. 1-2 lakhs)
The world has seen the craze for fidget spinner in 2017, the startup idea which made two young boys Allan Maman and Cooper Weiss popular as well as rich. However, the craze over fidget toys is not new, rather it is very old, and people are making such toys regularly. Though fidget spinners got popular exceptionally.
Many people have a habit of playing while at work. You can make cubes, magnets, pens, or any other items which can engage people without disturbing their concentration while at work. You need not to manufacture these items by yourself. Instead, you can take the help of workshops and place an order for them.
Moreover, if you can make a new attractive fidget toy just like fidget spinner then you can also make history by making millions of dollars within a few months.
6. Anonymously Sharing App
Budget Needed- US $1,000- $4,000 (Rs. 50000- Rs 3 lakhs)
I personally feel this startup idea is a million dollar startup idea that has a great scope, on which not many people are working. You must have observed various social networking platforms like Facebook, Quora, Sarahah app, everywhere people are looking for an opportunity to share their dark secrets or feelings using anonymity.
So just start any social networking site and give it a feature of anonymity, it can get popular in the world. However, yes, how you will sustain it for a longer period is completely up to you. It would be best if you can find a solid reason that why people will stay on it for a longer period.
You can make anything a website or an app to share the anonymous pic, message, story, or anything else.
7. Semiconductor Startup
Budget Needed- US $15,000- $25,000 (Rs. 10-15 lakhs)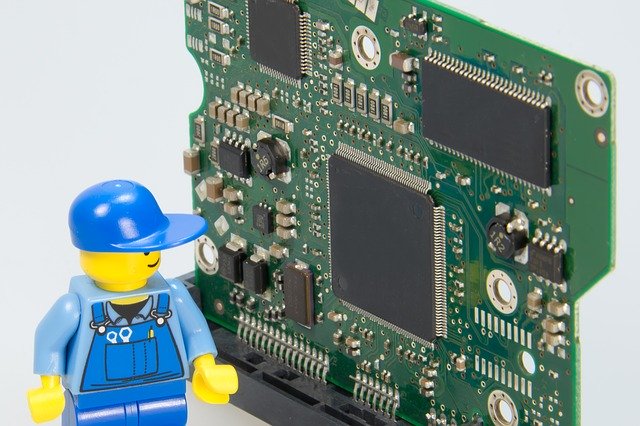 Do you love automation? Do you believe that in future machines will be doing most of our works? If you believe in this, then you can start any startup in the field of the semiconductor industry. It is a sure shot market that is bound to increase.
A semiconductor startup is one of the highest market value startup ideas, and this can be proved from the fact that in 2016, Softbank CEO Masayoshi Son invested $31.4 Billion in Arm Holding, a chipmaker company. This fact clearly shows how the semiconductor industry is increasing over a long time. If you see mobile phones, TV, computer, or any electronic device, all are made up of a semiconductor.
According to Moore's Theory, the semiconductor industry will double every year, and it is happening from 1971.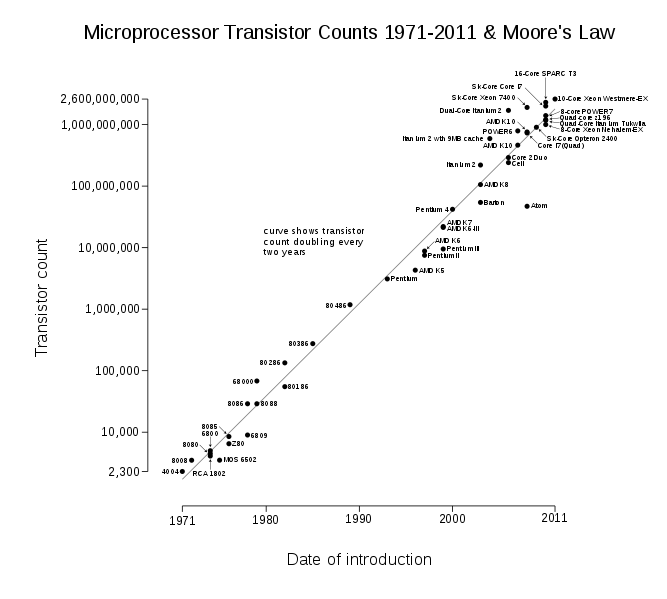 Before you overlook a semiconductor startup idea just look around yourself at least once. What do you see?
An LED, laptop, mobile, airplanes, cars, they all have chip in them.
8. Start TV Channel
Budget Needed- US $30,000- $7,500,000 (Rs. 20lakh- 50cr)
Till a few years back it was complicated to start any TV channel, but now it is not so. You can also enter into one of the most profitable businesses in the world. Well, there are two ways of starting this business, i.e., Online and Offline. Offline Channels include BBC, FOX, ESPN, etc. Online channels include Hotstar, Netflix, etc.
If you have a low budget, then you can start your channel which is only to cater a small demographic of the world. If you have a reasonable budget, then you can plan something significant and widespread. Click for TV Channel Business Guide.
9. Manufacture Detergent Powder
Budget Needed- US $40,000- $80,000 (Rs. 25- 70lakhs)
The market of detergent is increasing with a CAGR 8% annually, and it will continue to grow at the same rate for a few years. Also, an increase in urbanization is an invitation for tremendous opportunities for this startup. Per capita, detergent consumption of developed countries like USA is 10kg while per capita consumption of developing countries like India is only 2.7kg. Now you can easily estimate where the detergent market is heading towards, and this is the best time to start a startup in the detergent powder business. Click for Detergent Business Guide.
10. Niche Blogging
Budget Needed- US $150- $1500 (Rs. 10,000- 100000)
Blogging is one of the extremely low budget startup ideas and has the potential to make you a millionaire. However, there are lots of misconceptions regarding blogging, and usually, people don't understand the meaning of niche blogging. Don't just start any random blog if you are looking at it from the business point of view or you are treating it as your startup.
Yes, you heard that right. Blogging can also be a startup. Usually, people put anything on their blog and get successful in getting tens of thousands of visitors in a day, but they still don't earn much. Why?
One reason for this is that they are not working in any niche due to which advertisers are not able to provide them with the best quality ads. Secondly, they cannot use their subscription data in any form because it is a mix-up data. Choose any single niche like traveling, medical or anything which interests you. Make a business plan for your content marketing strategy determining what exactly you are going to do with the subscribers. Treat AdSense as a part-time. If you do so, you will rock the market in blogging itself.
11. Tea Cafe
Budget Needed- US $8,000- $25,000 (Rs. 5-15lakhs)
Tea is the most consumed beverage after water. Still, we find coffee outlets and cafés on each corner of the city but rarely any tea café. In recent times, many tea startups have started in India, and surprisingly, each tea startup has been successful in the last 4-5 years. Even the tea startups of uneducated people got hit in India. Still, a vast market is untapped in tea café. However, no other country is focusing much on tea startups.
So there is a great opportunity for you if you start a tea cafe whether in India or outside India. But yeah, India and China are the biggest exporters of the best quality tea leaves. So no matter where you are starting your tea cafe, make sure you are using the best quality tea leaves for making the tea.
For your tea cafe to get succeed just create a good ambiance that people want while they have a sip of tea and see the magic of your startup. Click for Tea Business Guide.
12. Shoe Laundry
Budget Needed- US $1500- $8,000 (Rs. 1-5 lakhs)
This business is also known as a shoe laundry business. Whatever you call it but this is a very cool and exciting startup idea to start and has great potential in the market. Just think about your punishment in school days for dirty shoes, or feel the embarrassment when you go for a meeting in the metro and your shoes got dirty. This business can be done in a wide variety ranging from leather shoes to sneakers and sports shoes. Click for Shoe Laundry Business Guide.
13. Plastic Fiber Making
Budget Needed- US $10,000- $15,000 (Rs. 7-10lakh)
The global market for the textile and apparel industry is worth US $820 billion and is growing at a rate of CAGR 5.6%. So you can start your startup in thread making. You can manufacture cotton, silk, wool, or synthetic fiber in your startup. These days, people are working on making polyester from plastic bottles, and that is an awesome startup that every government is also looking for. If this excites you, then you can also start this startup.
14. Waste Management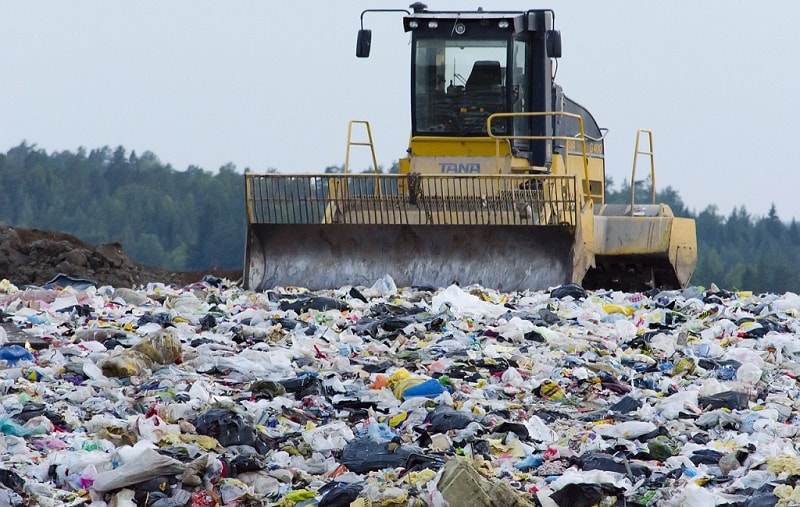 Budget Needed- US $25,000- $50,000 (Rs. 15-30 lakh)
All over the world, around 11 billion tons of waste is being collected, which is currently making a whopping revenue of more than $400 billion as per the report by First Research. If you are from a developed and clean country like Dubai, then chances are you will face much competition, but if you are from a developing country, then there is a massive scope which you can take benefit of. Moreover, the best part is due to awareness of hygiene, everyone wants cleanliness, but nobody wants to clean the dirt. So if you are ready to make your hands dirty, then this startup idea is only waiting for you. Click for Waste Management Business Guide.
15. Advertising and Marketing Company
Budget Needed- US $3,000- $30,000 (Rs 2-20lakhs)
As of today, startups are increasing very rapidly, and every company is trying its best to capture their respective market better than its competitors.
Moreover, in this race of churning market, every company is spending more and more money on advertisements to put their products in front. The growth of this industry is so fast that analysts are not able to calculate the global data. If we talk about the USA, then advertising and marketing company has a worth of $44 billion while in India, it is increasing with a CAGR of 33.5% annually.
So it is a wonderful opportunity to start any startup related to advertising or marketing. You can start a startup in TV ads, online ads, or magazine ads because it really has a broad scope.
16. Manufacturing Soap Bar
Budget Needed- US $15,000- $30,000 (Rs. 10-20 lakh)
Everyone uses soap multiple times a day in the form of bath soap, toilet soap and dish bar. Quite interestingly, the majority of the market is dominated by minimal brands. Sometimes people don't even try to touch any such segment where there are big players, but usually, the maximum profit lies there.
You don't need to start your startup directly on a national level; you can always start your business by starting small. You can produce soap for a particular segment in minimal quality. Also, people love home-made soaps these days. So you can make organic soaps with bio-degradable waste or lather as it does not contaminate the environment (water and soil). Soap Business Guide.
17. Stem Toys
Budget Needed- US $10,000- $15,000 (Rs. 5-10 Lakh)
In most schools, children only learn theoretical knowledge. Even parents who want their children to learn everything properly do not know how to teach children every aspect of life practically. Here comes the part of STEM (Science, Technology, Engineering, and Mathematics) toys. Very few companies like Smartivity Toys are working in this direction, and they are making wonderful physical products for kids to teach them everything practically.
So you can also start your startup where you can make products that are cheap and involve a lot of fun and makes well use of your child's brain. If you get successful in making such products, then don't worry about sales. People are dying for such products and are ready to buy for their children. Even schools are looking for such products so that they can have an edge over other schools. This is one of the best startup ideas and untouched too that even researchers haven't calculated the scope of STEM toys. However, this startup really has great potential to make you a millionaire or even a billionaire if you work well.
18. E-commerce Store
Budget Needed- US $1500- $8,000 (Rs. 1-5 lakh)
This is again an internet-based startup idea. Well, here I am not talking about an e-commerce website. I am talking about starting an e-commerce store. You might have heard about the T-Shirt selling business or mobile case selling business. This business is so big that you can easily become a millionaire with this. Moreover, the best part is that you need not to go anywhere or you are not required to know any coding also.
All you have to do is to buy an e-commerce store from the website like Shopify. Start your e-commerce store from there. Choose your products from Aliexpress and advertise them on your store to sell. You can advertise via AdSense, FB ads, emails or any medium which interests you.
Here you need not to hire any coder or technician to make your e-commerce website. Shopify comes with the "drag and drop" feature to create your e-commerce store. Moreover, the best part is you need not to care about shipping as Shopify provides the provision of that too. E-commerce Business Guide.
19. Organic Farming
Budget Needed- US $1500- $8,000 (Rs. 1- 5 lakhs)
If you are in India, then you might be aware of Baba Ramdev and his popular brand Patanjali Ayurveda. Well, Patanjali is one of the fastest growing organic products based companies. It was started by Baba Ramdev and Acharya Balkrishna in 2007. They haven't taken any outside funding, and the revenue of Patanjali Ayurveda Ltd touched Rs 8135 cr in 2017-2018. I hope this was quite enough to tell you about the scope of organic food based startups.
If I talk about the market, then the size of the organic food market is increasing with a CAGR of 14% annually. The best part about organic farming is that every country's government is supporting it and providing grants and subsidies to start it.
Even many white-collar employees from great companies like Google Inc. are leaving their jobs and starting organic farming in India.
There is a high demand for organic food all over the world, so just put on your pajamas and get into the field and produce vegetables, crops, milk or any daily requirement product and soon people will see you on the front cover of business magazines alongside several millionaires and billionaires.
20. Online Tutoring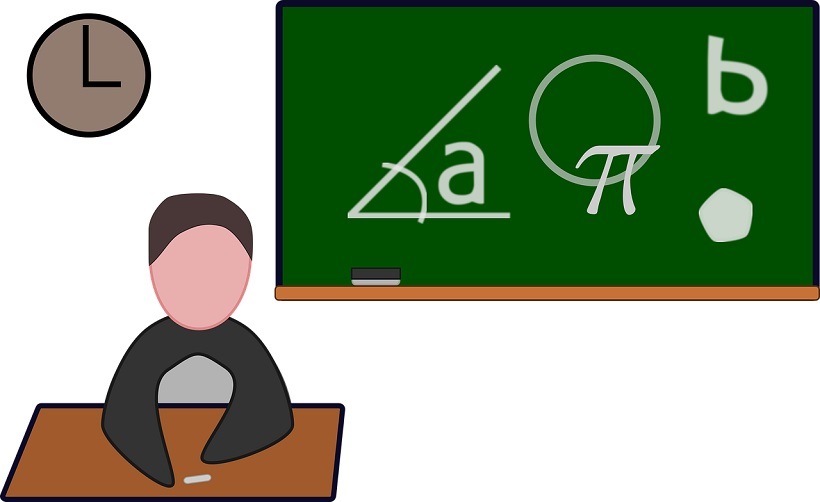 Budget Needed- US $200- $8,000 (Rs 10000- 5lakhs)
Tutoring is a US $6 billion industry worldwide and has increased by 40% in the last five years and will continue to grow as the literacy rate is not yet 100%. Also, the population plays a massive role. You might be amazed to know that only 6.7% population of the world is graduate and certainly this ratio will see a sudden spike in upcoming years.
So it is an excellent opportunity for you to start a tutoring startup. Also, as everything is getting online and digitized, you too can take advantage of this. Well, you need not to worry about codes for this. You can take the help of online tutoring tools and online webinars. There you can teach your students about your subject and also record your videos and put them on YouTube via the YouTube channel to gain publicity. Alternatively, you can share them on any social media. Tutoring Business Guide.
21. Fitness Centers/ Gym
Budget Needed- US $1500- $150,000 (Rs.1 lakh- 1cr)
All across the world, there are around 180,000 fitness clubs which include Yoga Center, Gym, Aerobics, Gymnastics, Zumba, etc. More than 1.9 billion people worldwide were overweight and also 18+ in age in 2016. Moreover, obesity is increasing very rapidly, to be specific it got tripled from 1975. This has certainly raised a demand for many fitness centers.
If this field interests you, then you can also become popular without being unique as demand is high. Though if your fitness startup is unique and providing some special activity that no one is providing then certainly you will attract a lot of investors and it will become easy for you to make your startup successful.
You can even start apps for providing personal training or any app that can connect people with different fitness centers like FitNApp. Fitness Center Guide.
22. Ticketing Business
Budget Needed- US $1500- $15,000 (Rs. 1-10lakhs)
This is one of the best online startup ideas. There was a time back in the 90s and 2000s when people used to stand in queues to buy tickets for movies, events, and sports matches for long hours, just like the lines during the launch of iPhones. However, with the advancement of internet speed (3G and 4G), the ticketing business is also taking the pace. The ticketing industry is growing at a rate of CAGR 20%. Moreover, the best part about ticketing startups is that it is a profitable business. If I talk about India, then all big startups started in the last 3-5 years are at a loss besides BookMyShow, a popular ticketing startup.
The best part of the ticketing business is that they do not have many liabilities in it. Here majorly you need to create a fantastic website or have to create an app that can appeal to customers and have a fantastic user interface and is easy to navigate. Here the majority of the investment will go only in developing codes for your website and apps.
23. Coupon Business
Budget Needed- US $7,000- $15,000 (Rs. 5-10lakh)
The coupon industry came into existence in the 1890s when Coca-Cola provided coupons of free bottles at the backside of the cap. Today the food industry and health industry are using coupons the most with 28% and 18% share respectively. Today 2.3 in 5 companies are using coupons to sell their products.
You would be surprised to know that 3 in 4 people have used coupons to buy at least a product in their entire lifetime. Moreover, in today's date, almost everyone looks for an online coupon while purchasing any online product or service.
24. Packaged Water Business
Budget Needed- US $15,000-30,000 (Rs. 10-20lakh)
This is a great startup idea because I hope you know how many people drink water daily. Well, jokes apart. The total packaged water bottle industry is estimated to touch US $279.65 billion in 2020 which is growing at a CAGR of 8.7%. Many people are doing the packaged water business on a different level.
You can supply packaged water to industries, on railways stations, metro stations, and bus stations to begin with. These are the places where people don't care much about brands when they are thirsty. So if you have any good location in mind, then you can set up your small plant, and your startup idea will do the rest to make you a millionaire. Packaged Water Business Guide.
25. Disposal Plate and Glass Business
Budget Needed- US $7,000- $10,000 (Rs. 5-7 lakhs)
Another good startup idea is to start manufacturing the disposal plate and glass business. These disposals can be of plastic or paper. The machines used for making disposable plates and glasses are also not very expensive. You can buy good machines for just Rs 2 lakhs. You can sell your products to shopkeepers, wedding planners, restaurants, and party organizers directly without involving wholesalers initially. Disposable Plate Business Guide.
26. Plastic Recycling
Budget Needed- US $30,000 (Rs 20Lakhs)
This is a very demanding startup idea that can change the dimensions of the plastic industry in a very revolutionary way. The plastic market is expected to reach US $654 billion by the end of 2020, and this is increasing the demand for plastic recycling too as plastic is non-degradable. In your plastic recycling startup, you can find better ways to use plastic in making roads instead of charcoal. Alternatively, you can find the safest ways to recycle plastic without causing any pollution. The more innovative you will be the better your startup idea will flourish.
If you still have any doubt, then you can ask in the comment section, I will be happy to help you. You can even enroll in our free course to learn more about starting a startup.