In a country like India where there is so much unemployment; startups prove to be a great idea. While some people are pretty satisfied working for 9 to 5 jobs, or even for longer hours than that, some people want to set up their own business. People often think that there is much capital required in starting a business but this is not true, you can always start your business either online or offline with low investment.
Even some of the most popular entrepreneurs in the world started their business with very low investment. The best example is that of Facebook, it was started by Mark Zuckerberg and his college friends in a dorm room but is now one of the leading businesses in the world.
Here I have mentioned both low cost internet based businesses and low-cost offline businesses, so you can choose which suits you the most. These businesses are also the most profitable Indian businesses according to their start-up cost range.
1. Incense Stick Manufacturing
Incense stick also popularly known as Agarbatti has a special purpose in our community. It is being burnt in religious as well as social functions from centuries. It is used in Indian homes as a fragrant fumigant and is known to possess insecticidal and antiseptic properties. It is a labor-intensive cottage type of traditional industry. Agarbatti is being used by communities residing in India, Sri Lanka, Burma and by Indians residing abroad. Moreover, it is an export-oriented business. About 90 foreign countries are currently using agarbatti. It requires the use of low-level technology. Hence, can be easily taken to rural areas, thus, implementing the rural industrialization policy of the government to a large extent.
If you decide to manufacture 2,25,000 packets per month and sell them at a rate of Rs. 2.3 per packet then the minimum investment required would be around Rs. 4,93,113 which includes all the expenses(cost of machinery, working capital, production cost and other expenses). This would lead you to a net profit of 7.11% with an ROI of 30.94% per annum. This is the reason due to which Incense making is one of the most profitable businesses in India if we consider all the low investment businesses. Most of the raw materials can be acquired from Mysore and Bangalore.
2. Bus Service Website
This is a low-cost internet based business which can make you a millionaire. As 90% people travel by buses in India and people always prefer to know beforehand the schedule of buses and all the details related to them like ticket rates, bus route, etc. So it can really be an extremely profitable business and that too with a very low investment if you allow people to book buses from your website or an app.
A bus service website like Redbus.in which provides details regarding all this would prove to be very useful. It shall also provide details of the channels from which the ticket can be booked or can earn their commission by booking the tickets themselves. This business requires an accurate knowledge of interstate and intercity bus routes. However, it is essential to have good IT skills to maintain the website and communicate with the customers. This business entails a minimum investment of Rs. 2,00,000 and the expected gross profit is close to 10%.  The minimum interval needed to achieve break-even in this business is 5 months.
Related- Business in Budget of Rs 1000- Rs 25000
3. Housekeeping Services for Hotels
According to Federation of Hotel and Restaurant Association of India (FHRAI), India will need 15 million hotel rooms in all categories by 2020. So demand by hotel authorities to keep their rooms sparkling clean is paving the path for this business to grow. To succeed in this domain of business world you would require good communication and management skills. It calls for a low investment of Rs. 3,00,000 and provides a gross profit of almost 20%.
4. Shoe-Wash Company
In earlier days, people used to clean their shoes on their own but those were canvas shoes which could be cleaned using old toothbrushes and detergent. Nowadays people have started using trendy sneakers and they wish to maintain them properly. Thus, if you are an expert in the field i.e. possess a fair degree of marketing skills and knowledge of how to use chemicals then this business can turn out to be a great success giving you a gross profit of nearly 40% with a low investment of Rs 2,00,000-3,00,000 for a small scale business. There are total 1.25 billion of people and each person of India has 1 pair of shoe on an average, so this business can also prove be the most profitable business for you. Click Here to get details of this business.
5. Property Management
If you have a minimum start-up budget of Rs. 3,00,000 this business can prove to be very profitable. You just need to get hold of a proper workplace and be ready to take the responsibility of the detailed documentation procedures and documents of the clients. Thus, saving a lot of their time. The pre-requisite for this business is adequate sales and marketing skills. Moreover, you can expect to achieve a gross profit of around 50% and can attain the status of break-even within a month.
Related- Businesses in Budget of Rs 25000 to Rs 50000
6. Ultra-Short Temping Services
A lot of event management firms require manpower services on a temporary basis. As a part of this business, you can provide these services to these firms as well as household and companies which require manpower on the temporary basis. This profession can turn out to be a great success if you have got the skill of networking. You can expect a gross profit of approximately 20% with the break-even period close to 10 months and a minimum investment of Rs. 1,00,000.
7. Event Management
Event Managment has always remained the most profitable business in India. Be it a wedding ceremony or a company's product launch or any other function, people prefer that it is organized and celebrated on grand scales. But the host may not have the time to attend to every little detail of the function. Creativity proves to be a big game in making this profession a successful one. With gross profits of almost 15% and a minimum investment of Rs. 4,00,000, this company can achieve the status of break-even depending on the quality of projects that it gets.
8. Pre-Recruitment Assessment
If you have a minimal startup budget of Rs. 5,00,000, this is a profitable business venture to invest into. Companies want to hire the best possible employee. You can help the companies by providing them with some services like creating a test at different levels and then evaluating the candidates based on their performance in these tests. However, you require a combination of good marketing and sales capabilities for good performance in this domain. The minimum breakthrough period is 2 months and you can succeed in getting a gross profit of nearly 25%.
9. Custom-made Gifts
In India, there is a tradition to exchange gifts on every occasion, be it a festival or a birthday. Gone are the days when people used to give traditional gifts. Nowadays, people prefer to give customised gifts as they attract more like customised jewelry, cards, customised videos, etc. It is essential that you have the knowledge of excellent gift makers in town. It is important that you should be creative, sensitive, understanding and seek innovative gifts. You can wrap the gifts in an eye-catching manner before sending it to your clients. It can take at least 3 months to achieve uniformity which can provide a gross profit of almost 20% with a minimum investment of Rs. 1,00,000. Click Here to get details on this business.
10. Online ads Service
With the boom in the IT sector, the demand for the online ads is increasing. Every person tries that the details of their products and services reach the target audience. For this, they are ready to pay the website owners who can provide them with an appropriate space. If you have good knowledge of networking and media planning and have contacts with the website owners, then this business can get you a gross profit of 20% with the minimum investment of Rs. 3,00,000 and the minimum time interval to attain parity is 1 year.
Related- Complete List of Business Ideas
11. Scrap Collection
There is an unorganized sector that comprises of rag pickers, local kabaris, intermediaries, recycling factories and affluent businessmen who work upon the task of scrap collection and earn their share of profit while running parallel to the MCD's waste management system. It is a multi-crore business in which the informal waste collection and disposal sector work starts literally from scratch. If you decide to deal with the scrap then you can contact any manufacturing company and make a deal with them. You can collect their scrap materials and sell them at much higher rates to the industries or people who need it. For example, you come across an iron rod which is a scrap for the company. You buy it at a price of Rs. 10-12 per kg. However, the market price of it is Rs. 35 per kg. You sell it to a customer at the price of Rs. 25 per kg, thus earning your share of profit. You would have to collect scrap and classify the items according to their raw materials and purpose. The pre-requisite for this business is that the dealer should have the basic knowledge of the current price of each item and should know the buyer who would provide them with the best price. Scrap business can be started with a low investment of Rs 3,00,000 to buy the essential measuring instruments and to contact the dealers. The profitability of business will vary according to the item you deal with. But whatever items you will choose, this business will always remain profitable if you really give time to your business.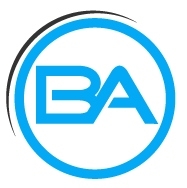 Editorial Staff at BusinessAlligators is a team of business experts led by Lokesh Tanwar. Trusted by over 100K readers worldwide.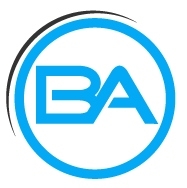 Latest posts by Editorial Staff (see all)