I believe it is always better to do your homework before entering into any industry. So if you are looking for one of the best online business ideas, then I would recommend you first to know the figures of the online industry. The total population of the world is 7.676 billion, and out of them 56%, i.e., 4.388 billion people are on the internet, and these numbers clearly show how easily you can target your customers while sitting in your office.
Not only this, in 2015, the global share of e-commerce retail sale was 7.4%, which is expected to reach 17.5% by 2021 as per the report of Statista.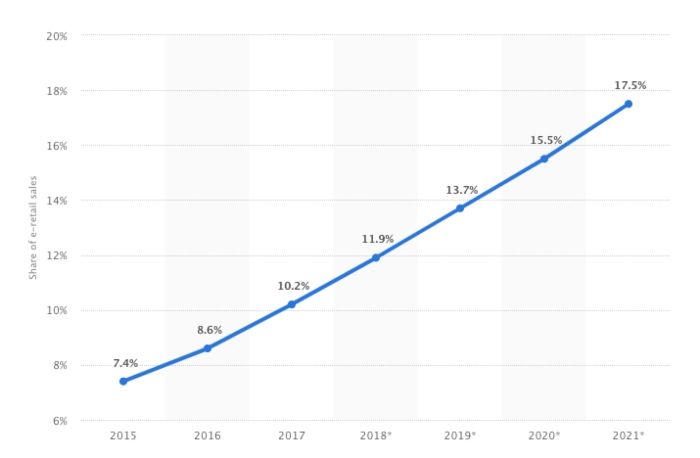 These number will continue to grow even after 2021, and there is no doubt in that, so it is the right time to start your online business. Now let's see what are the best online business opportunities that you can grab to become next billionaire or millionaire.
But Wait!!!
In this article, I will not talk about side gigs to earn a few dollars. I will not tell you anything by which you can make $100 or $2000 a month. Here I will only talk about those business ideas which belongs to billion-dollar industry and can help you in becoming next millionaire or billionaire depending on your hard work and the idea which you are choosing from the list.
1. Chat Bot
If you don't know what a chatbot is then it an AI (Artificial Intelligence) based computer program which communicates with humans in text and audio forms. Chatbots are majorly replacing humans in online customer assistance. Apple Siri, Google Assistance, Amazon Alexa all these are very advanced chatbots; besides these, chatbots are in very high demand in the commercial market also. These days' people are using them to increase sales conversion rate by integrating them on each page of the website. Depending on the page a user has opened, these bots talk to them to understand their query in a better way and help them with the right answers. It gives the user a personalized feeling and hence increases their engagement with the company/content.
It is expected that by 2023, the global market size of chatbots will reach USD 5.63 billion as per the report by business wire.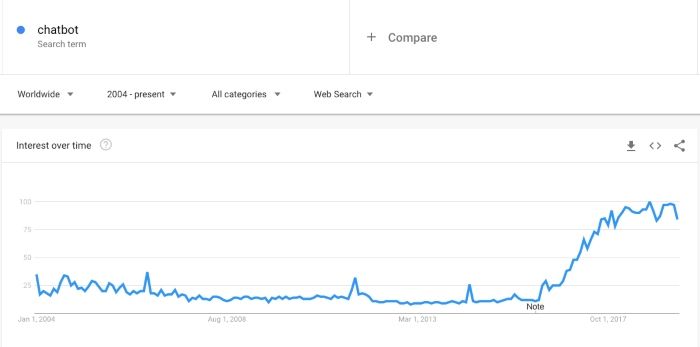 This is sure that building a chatbot is not easy, but have you ever heard that someone became a billionaire by doing easy work? Honestly building a chatbot is worth sacrificing your nights and quality life for a few years. You will never regret your decision.
2. eLearning Marketplace
Reading from books help in understanding the topic easily when compared to reading the same topic online, but the ease that eLearning is providing to students is dragging more and more students towards online learning.
These days' students are in favor of a system where they can learn whenever they want, wherever they want, and can listen/ watch the same thing as many times they want. Also, many students feel ashamed in asking doubts during physical classes, but this is not the case when it comes to online classes.
Moreover, as per the report by Global Market Insights, the global market size for eLearning was calculated USD 190 billion in 2018, which is growing with a CAGR of 7% and is expected to reach USD 300 billion by 2025.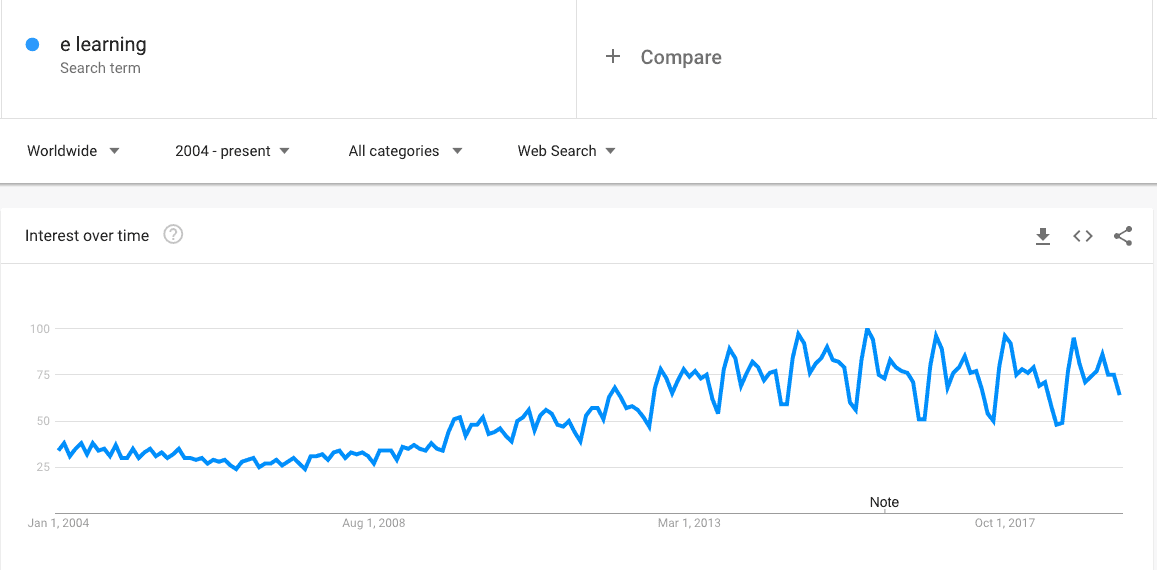 There are already a few websites which are doing the same thing like Udemy and Coursera, but still, there is a big market gap that you can capture.
3. Sell Your Online Course
In the last business idea, I mentioned how you could build your eLearning marketplace, but if you are not that technical and looking for some easy yet effecting and the profitable business idea, then you can sell your own courses also.
You can do this in three ways, one by selling your course on the platform like Udemy or other similar sites. However, if you are planning to charge more than $30 for your course, then I won't recommend you to sell on such marketplace websites because as of now what I observed is, the moment any course goes live on such marketplace sites, they get pirated, and then students can download it for free from Torrent sites.
So the second way is to use platforms like Teachable or Kajabi. If you want to spend less money on the platform like $29/ month then there is no competitor of Teachable, you can trust them blindly. However, if you want to make things incredibly stylish with lots of features, then I recommend you Kajabi. Kajabi will cost you around $120/ month, but they are best in this price range.
The third option is to design your website for your course; it is not an easy task if you are not technical and new in the field of coaching.
Now if you are thinking about the earning potential, then you can become a millionaire by selling your online course, and there are hundreds of people who have become a millionaire by selling their courses, but yeah, you cannot become a billionaire by selling an online course. For that, you need to make a more valuable product.
4. Online CRM Tools
Like chatbot business, CRM business is also a b2b idea but have an enormous scope in the current market. CRM (Customer Relationship Management) tool is the requirement of every business, no matter what is the niche of the business. As every company has customers and to manage them properly, you always need a CRM tool.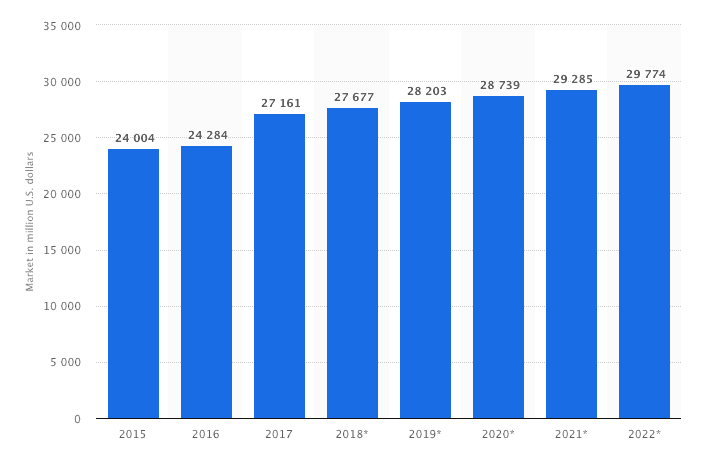 As per the report by Statista, the global market size of CRM tools was USD 27.677 billion and is expected to reach USD 29.774 billion.
You can make two kinds of CRMs, one is downloadable and second is online SaaS based CRM. Both have their pros and cons, but I believe SaaS based products will have a better future because downloadable software suffers from piracy problem. On the contrary, SaaS products are hard to sell, as you need to sell them on a monthly commitment.
5. Plugins for CMS
A plugin is a software component which adds some specific feature to an existing computer program. Plugins are used in various kinds of content management system (CMS) from web development to banking software. Some widely popular CMS are WordPress, Joomla, Drupal, and Shopify. All these are web development plugins and help in building websites. You can create any types of website using these CMS.
Though these CMS already have lots of features but every website owner has different demands as per his imagination and way of market penetration and many times, these options are not available in the CMS. So such people have two options, one, hire a programmer and ask to write the program; second is to search for the plugin and install it in the CMS and resolve the problem in one minute. I don't know the exact number, but more than 99% of people prefer to install the plugin instead of hiring a programmer.
You can also take advantage of this opportunity, and make your plugins after understanding the market gap. Moreover, to start with, you can build plugins for WordPress as 34% website of the web are on WordPress as per W3Techs.
You can make premium or freemium plugins as per your strategy to penetrate the market.
6. Dropshipping
Dropshipping is a subpart of the e-commerce industry and has shown tremendous growth in the last few years.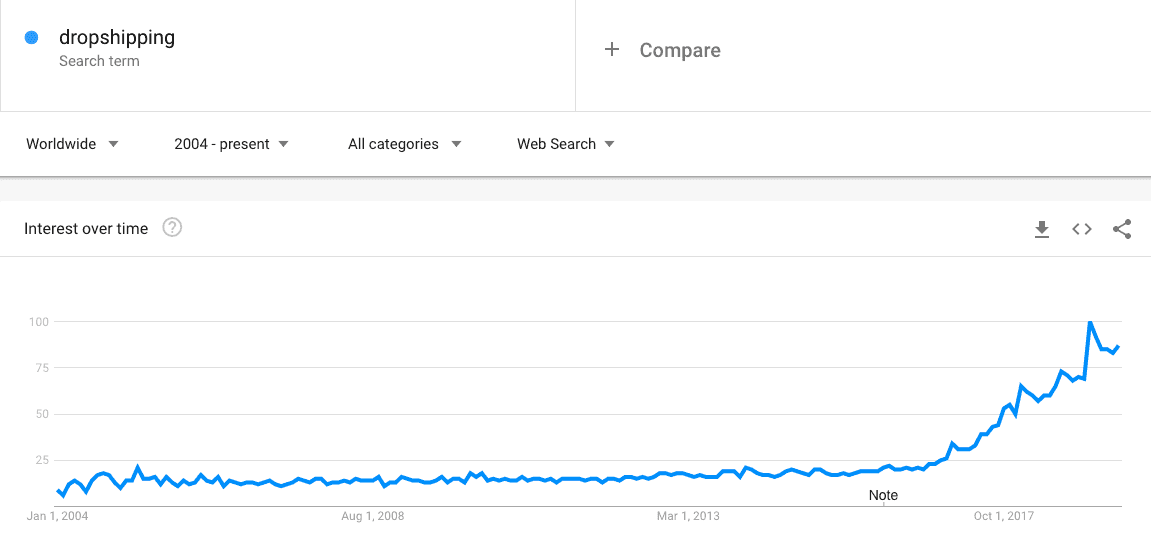 Dropshipping is made up of three main components, namely online store, customer, and dropshipping partner. Here you are the person who will have an online store and will connect with a dropshipping partner to showcase his products on your store with some margin. Customers will look at the products on your store and will buy online by providing their address and paying the money. Now the drop shipping partner will receive the order via you and will deliver the product.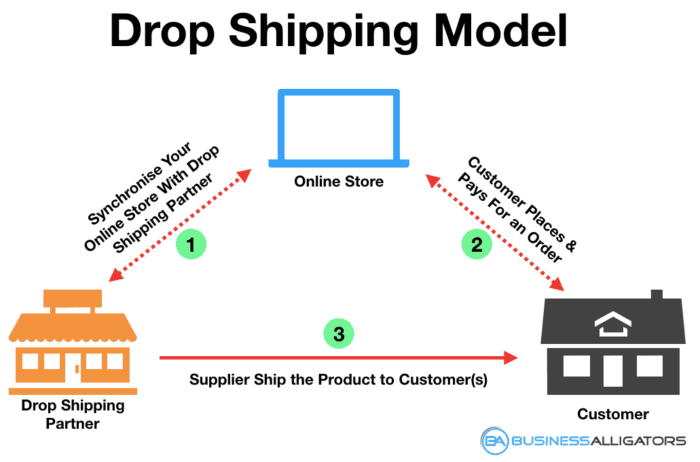 If you are looking to start a dropshipping business, then the best tool is Shopify, it is associated with Aliexpress which is a company of Alibaba group and provide you products at a cheaper rate which you can easily sell at premium margins.
Shopify has tools to link your online store with Aliexpress without much headache. You can use Shopify with just $29/ month. However, you should have a total budget of $1000 to $2000 while starting a dropshipping business; otherwise, you will feel short of money for marketing your brand.
7. Image and Video Marketplace
As per a report, global stock images and videos market share is increasing with a CAGR of 5%, and its revenue is expected to reach USD 4 billion by 2023. Currently, this industry is led by websites like Shutterstock, Pixabay, and similar websites, but still, there is some market gap that you can capture. To start with, you can focus on limited niches and provide all the images of those particular niches.
8. Niche E-commerce Website
No matter how big Amazon and Alibaba have become, e-commerce is still one of the most lucrative online business ideas that can make you next billionaire.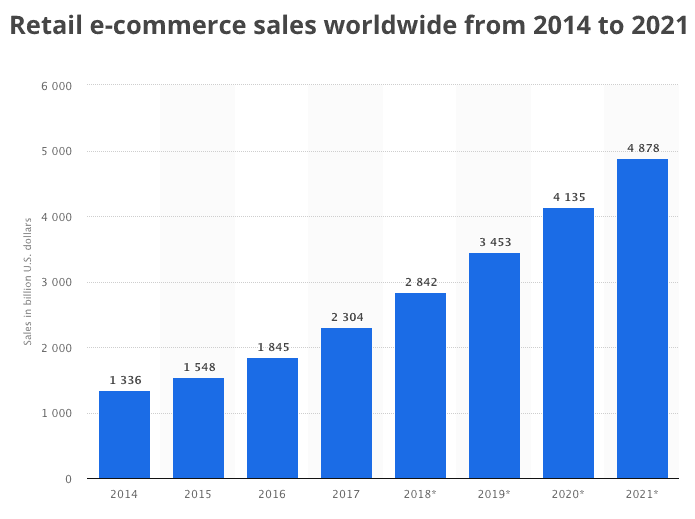 According to a report by Statista, in 2018, the global retail e-commerce sale was USD 2.842 trillion and is expected to reach USD 4.878 trillion by 2021. In another report by Meticulous Research, it is said from 2018 to 2025, e-commerce will grow with a CAGR of 11.1%, and it's worth will reach USD 24.3 trillion by 2025.
You can start an e-commerce business in many ways, one by creating a market place for resellers, second by allowing brands to sell, third selling your products, and fourth dropshipping. Read More
9. Freelance Marketplace
According to a report by Mckinsey, 20-30% people of the United States and European Union are engaged in freelance work. In another report by Morgan Stanley, 35% of the total working population in the US are freelancers, and by 2027 this figure may exceed 50%. Moreover, this trend is soon going to be followed in developing nations, and hence, more and more platform will be needed that can provide gigs/ regular work to freelancers.
Currently, websites like Upwork, Fiverr, and Craigslist are leading the market. So there is an excellent opportunity for you to make the perfect marketplace where freelancers can easily find regular gigs, and work providers can get quality work at the right price.
10. Digital Marketing Agency
Digital marketing is one of the hottest markets of the time and is continuously increasing. It has many parts like digital marketing software, advertisement, SEO, content creation (audio, video, image, gif).
In order to market a product, a company always need to target its customer on different channels like Google, Facebook, Instagram that too by different types of content. This creates a demand for hiring lots of people which is financially not feasible for every company and hence comes the requirement of the digital marketing agency.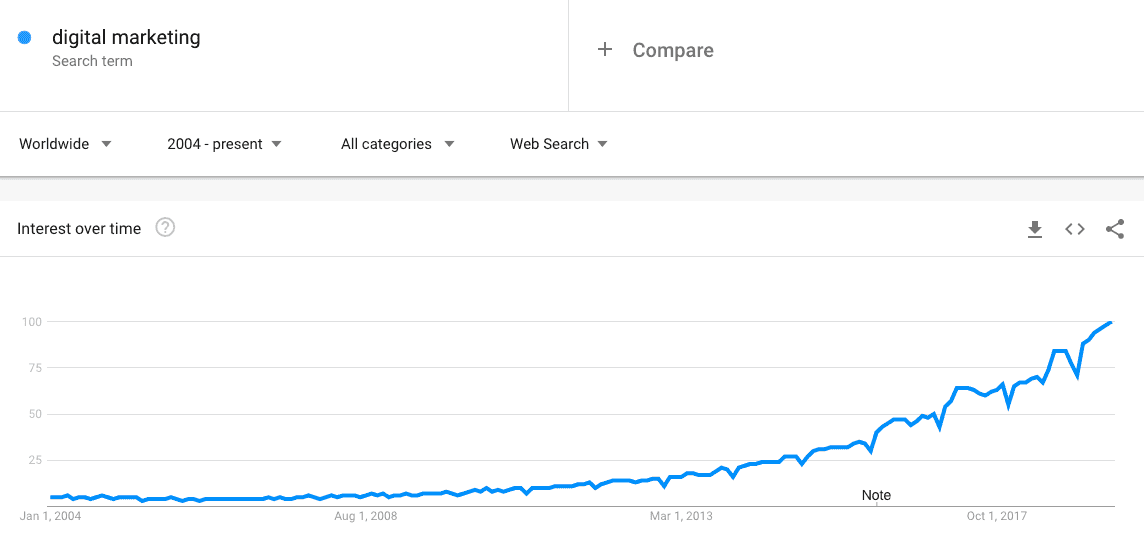 You can see the trend of digital marketing; this graph is enough to understand the growth of digital marketing.
11. Web Development Company
There are two ways of doing web designing business:
a). Create a CMS
CMS stands for the content management system, like WordPress, Wix, Joomla. If you are incredibly great at coding and have a good team or can arrange a good team, then you can go for this business.
b). Make Personalized website
If you are mediocre at coding and not having a great team to help you, then you can develop personalized websites for clients. You can even use different CMS do develop client's websites.
12. Language Translation App
The more the world is becoming interconnected, the more the demand of language translation industry is increasing. If we specifically talk about global language translation software industry, then according to a report, it is expected to reach USD 25 billion by 2023, which is increasing with a CAGR of 14%.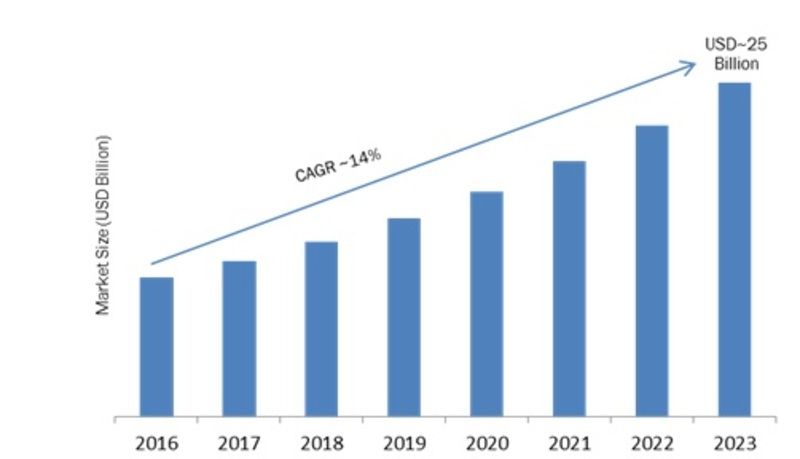 Currently, there is no successful app which is translating audio messages correctly and smoothly. So if you can do this, then companies like Google will easily fund you.
13. Create an Advertisement Network
Facebook worth USD 559 billion and Google worth USD 775 billion, and both the companies worth this much because of their advertising platform. In 2018 revenue of advertising companies grew by 5.5% and reached USD 1.3 Trillion as per the report by PQMedia. This data clearly shows how big is this market, and there is much scope for you. However, if you are thinking, how will you compete with Google and Facebook, then you need not to think so. To start with, you can make your network of content publishers by being the exclusive advertiser for them.
14. Webinar Business- Online Workshop
If you are not tech-savvy and still want to do an online business, then running a webinar is the best options for you. I believe that everyone can become expert of any one skill which others want to learn, it can be cooking, coding, guitar, dance, mathematics, or any other skill.
So, first of all, figure out your skill and promote your basic teachings for free through webinars. You can even run pre-recorded webinars, and at the end, you can give a message, "If you want to learn advanced skills, then attend one-week training." Then you can teach everything in a live webinar.
Initially, you can run Facebook video ads to tell about you to the target audience. Currently, webinar jam and webinar ninja are the best options to run a webinar.
15. Affiliate Marketing
In the advertisement, you get paid for showing ads for a product on your network. However, in affiliate marketing, you get a commission for selling a particular product or for generating leads for that specific product. You can select such products from affiliate marketplace websites like "Share a Sale" and "Commission Junction." To sell these products, you can promote them on your website, social account, YouTube channel, or through advertisements on Google and Facebook. Some brands pay for making a sale while some for generating a lead. So you have to choose which kind of brands you have to get associated. You will get a commission from 1% to 50% on your sale depending on the product.
16. Coupon Business
Coupon business is a modified version of wholesale business. To run a coupon business, you have to deal with brands and have to ask for a lower price than the market price, and in return, you have to commit them few sales. When a customer applies your coupon, he/ she will get a discounted price, and you will get your commission.
According to a report by Valassis, 90% of customers use coupons in some way. In 2015 the market value of the global mobile coupon industry was USD 45.7 billion, which is increasing with a CAGR of 73.14% and is expected to reach USD 711.2 billion by 2020 as per the report of Technavio published by BusinessWire.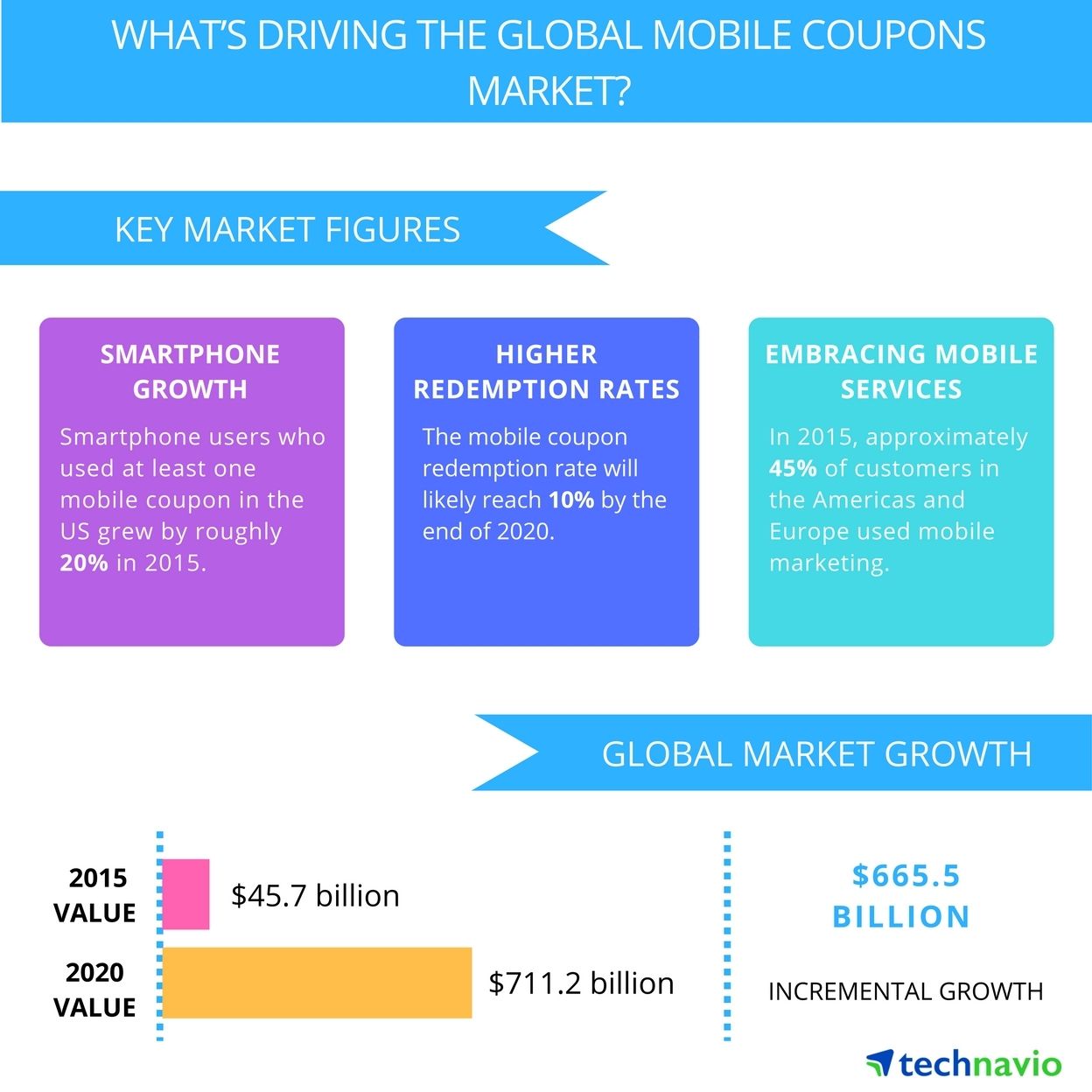 Coupon business spike during November and December and remain consistent in rest of the month, so if you are planning to start this business, then plan your business resources accordingly.
17. Tour and Travel Business
Tour and travel market is one of the largest industry and is a combination of various niche markets, like business travel, holiday travel, online ticketing. If we combine all, then tour and travel market is USD 8.27 trillion market according to a report by Statista.
If we only talk about online travel booking market size, then it is expected to USD 1.01 trillion, which is increasing with a CAGR of 11.1% according to a report by Allied Market Research.
To start with, you can collaborate with few hotels of a particular location, and target customers who are visiting that specific location. By doing so, you can easily compete with the prices of big websites like Booking.com and Makemytrip.com. You can also provide airplane booking options to attract more customer and providing them all the facilities at a single place. Read More
18. Dating App
In 2019, 340 million people are using dating apps globally, which are increasing by 6.6% YoY. In addition to that revenue of USD 1.67 billion is generated in 2019, which is expected to reach USD 1.97 billion by 2023 according to a report by Statista.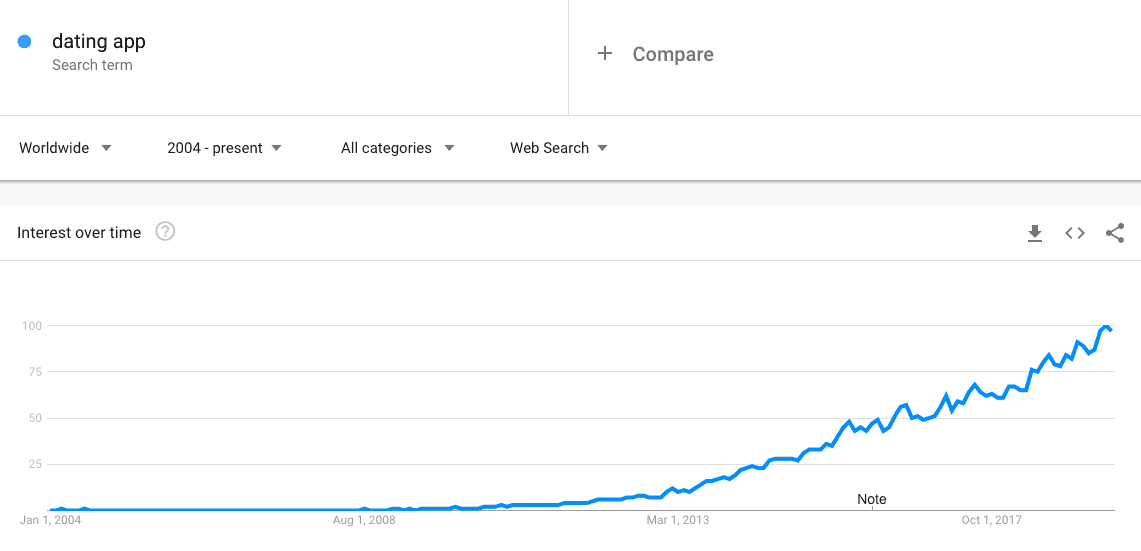 You can develop your app or website in a variety of ways, either you can make a simple app like tinder or can make a fully loaded website like matrimonial.com or match.com. No matter which option you are choosing, in coming years this industry is undoubtedly going to see a boom.
19. Anonymous Chatting Websites
The more the people are coming on the internet, the more they are getting away from the outside world and hence facing loneliness. This also changed the hobbies of Gen-Y and Gen-Z, and the majority of them wants everything online.
This created a great demand for a platform where these people can chat with strangers and can chat anonymously. When their chat proceeds smoothly, then they share their contact details else they stop talking.
20. Landing Page Builder
Landing pages are those pages of a website to which a visitor lands from search, ads, or through referral. In the case of blogging, there is no need of special landing pages, but when it comes to selling any product, then the need for attractive landing pages comes into play.
Depending on the product brands need to put content on the landing pages, in addition to that they track the user activity and target the visitors through retargeting ads.
You can also make a SaaS based landing page builder to which brands can buy to sell their products. Instapages and Leadpages are one of the best companies who are making landing pages these days.
21. Email Marketing Software
According to a case study by campaign monitor, emails give an average ROI of $44 for every $1 spend on emails, this the reason more and more business are focusing on email marketing these days. However, don't get confused between direct email and email marketing.
In the direct email, you send promotional emails to random people, while in email marketing, you capture email of the targeted audience through your landing pages and nurture them with strategic emails.
In 2016, the market size of global email marketing was USD 4.51 billion, which is increasing with a CAGR of 19.60% and expected to reach USD 22.16 billion by 2025 according to a report by TMR. So, it is a wonderful opportunity for entrepreneurs who wants to start an online startup. Initially, you can become niche-specific and can target a particular type of users. It will help you in understanding your customer much easily, and it would also be easy for you to develop the product.
22. Freemium Games
Freemium games are those games which come with the basic and advanced level, anyone can play a basic level for free, and for playing advanced level, you need to pay the money. If we talk about the global market size of online games, then it is valued USD 134.9 billion in 2018 as per the report by the Games Industry. The revenue of gaming industry grew by 10% in 2018 as compared to 2017 which shows how fast gaming industry is proliferating, and more and more people are interested in paying the money if the game is exciting.
There is not much difference between mobile games and desktop games when it comes to market size; mobile games contribute USD 63.2 billion, which is almost half of the total market. So you can develop games for any device, you will surely make money, provided the games are exciting.
23. Social Media Website
I think I need not to tell you what is the scope of running a social media account, but to give you a hint, the revenue of Facebook was USD 55.8 billion in 2018. I am not saying that you have to compete with Facebook because if you do so, then you won't be able to become successful. Instead, you have to focus on finding the market gaps in the social media industry, just like Instagram, SnapChat, and Pinterest did a few years ago.
24. Music Market Place
Music is one of the best ways of entertainment for humans to boost their mood. On an average people spent 32.1 hours in a week listening to music in 2017 as compared to 23.5 hours in 2015 as per the report by Nielsen.
Millennials listen to music the most; they spend 39.7 hours in a week listening to music. Moreover, if we talk about the device, then the smartphone is the best choice for people when it comes to listening to music.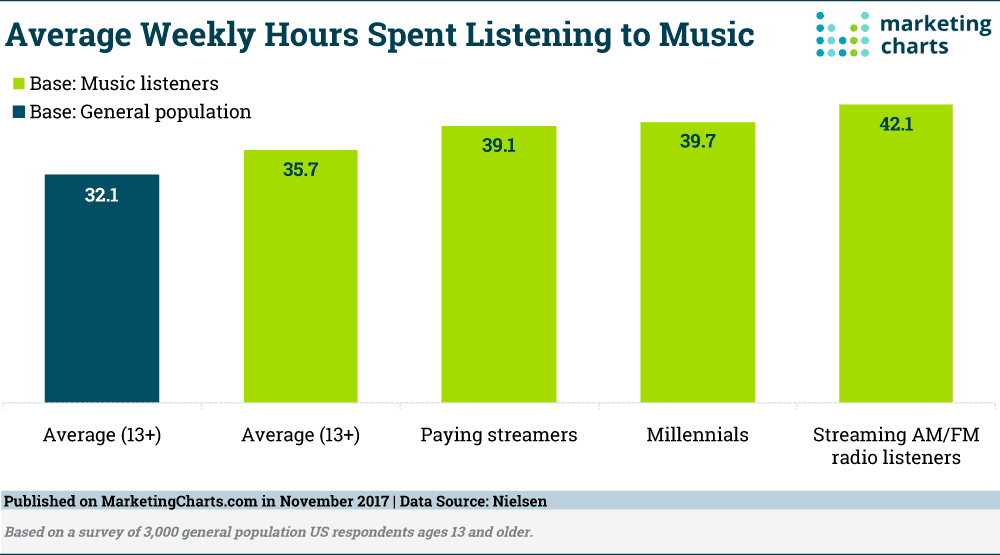 This craze for music makes the music industry one of the exciting sectors for entrepreneurs to work upon. As the internet is getting cheaper and the smartphone is a favorable device, so you can make good apps for music streaming to acquire the market.
Revenue of the global music streaming industry is expected to reach USD 13.05 billion by 2023, which is growing with a CAGR of 4.1% and is expected to increase with the same rate till 2023 as per Statista.
25. Podcast Hosting Platform
In simple form, a podcast is the episodic series of digital audio files. In the last few years, the podcast industry has gained the pace and is enjoying its boom. The main reason for this is that the people are focusing more on personal branding and influencer marketing in niche markets through the podcast.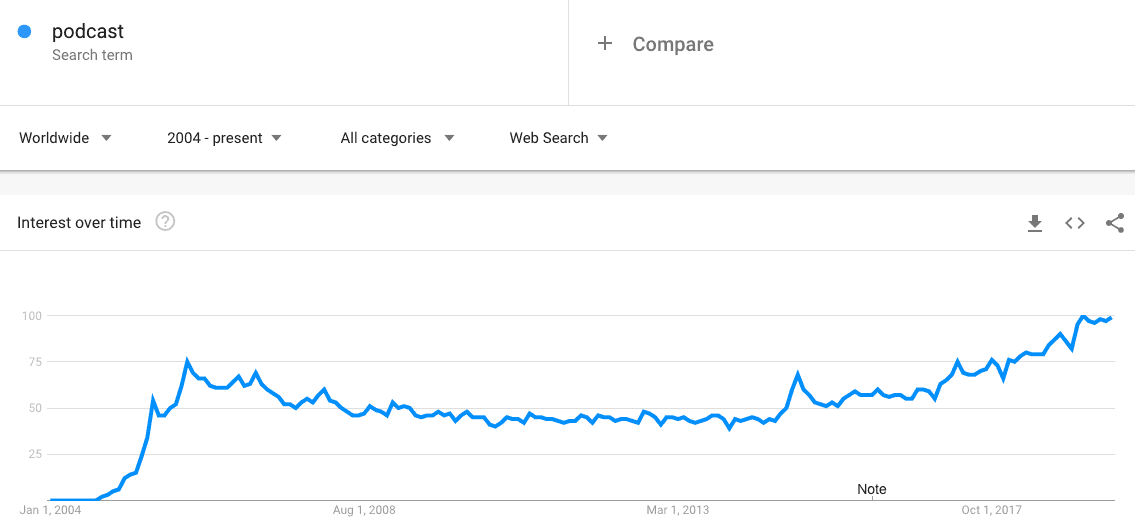 It is expected that by 2021, the revenue of podcast advertising will reach USD 1 billion, which was USD 105 million in 2015 as per the report by PwC and Advertising Bureau (IAB).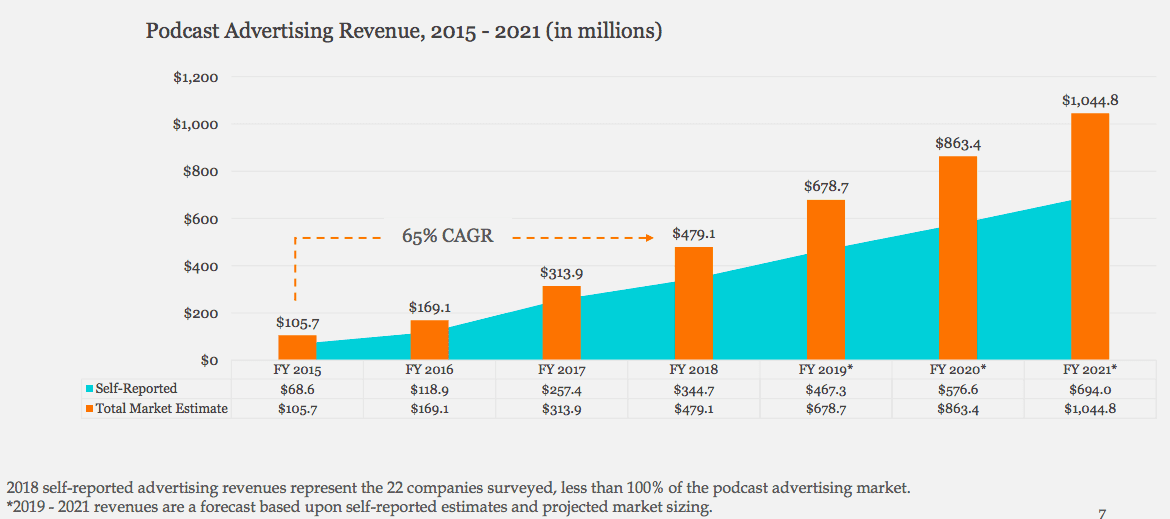 So you can make an online platform where marketers and influencers can come and host their podcast. Make sure you are providing the features of sharing, embedding, and downloading the podcast from your platform.
26. Market Research Company
In this article, you have seen that I have quoted data from so many reports. These reports are prepared by market research companies. According to a report, the global market size of market research industry grew by 6% from USD 71.5 billion in 2016 to USD 76 billion in 2017.
Whether a person is starting a new business, scaling a business, or doing any social work, correct data about the market can help him a lot. So you can start your market research agency to fulfill the gap of those industries which are still untapped.
27. Video Hosting
When anyone talks about video hosting, YouTube comes in mind, which is a market leader with a market share of 74.75%. In recent time, a new company named TikTok has given high competition to YouTube and have shown that YouTube can also be outcompeted in terms of video views. However, when it comes to commercial video hosting, people do not prefer YouTube. Then people talk about brands like Vimeo and Wistia.
So, if you do not want to be in direct competition with YouTube, then you can focus on hosting commercial videos for various brands just like Vimeo and Wistia. Commercial video hosting market is still untapped, and multiple brands need to host their professional videos for their website.