With the rapid burgeoning of startups in India, many business enthusiasts have worked towards changing the landscape of the most beloved beverage in India, a.k.a tea/ chai. One such inspiring chai startup that aims to serve tea to the masses in the most enduring way is Chaipatty. Registered under the name of Chaipatty Teafe, this unique tea café in Bengaluru is increasingly gaining prominence in the city and is soon to make waves outside its region as well.
About Chai Patty Teafe
Chaipatty Teafe (Tea + Cafe) is a Bengaluru-based startup that is known to be a one-stop shop for every tea lover out there. Founded single-handedly by Mr. Chirag Yadav, an alumni of Delhi College of Engineering, this cozy tea café is popular for its rustic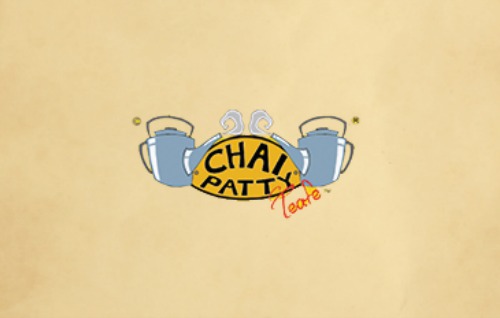 vibes that serves a range of chai drinks, the most popular ones amongst them being the kulhad chai and the cutting chai, in addition to light snack foods that go perfectly well with the traditional beverage of India.
Chai Patty aims to provide all its guests amazing tea experience while rejuvenating to the soothing music right after you step into the café. For avid readers, the place also encompasses a decent collection of books that one can read at his/her disposal. The business is bootstrapped funded and currently located in Indira Nagar, Bengaluru.
The team of Business Alligators got a chance to conduct an interview with Mr Chirag Yadav and get some deep insights into his entrepreneurial journey and the story behind the inception of Chaipatty Teafe. Let us take a look into some of the excerpts from the same:
Que- Can you please shed some light on your entrepreneurial journey so far?
Ans- Coming from an army background, the exposure to move to new cities and make new friends was always imbibed in me right from my childhood. I was also a national level lawn tennis player and like most Indian kids, dreamt of joining the Army. I was rejected on the grounds of being a multi-tasker but that never dampened my spirits. With an engineering degree from Delhi College of Engineering, I also enrolled myself to SalsaIndia during my studies. After several job stints in Delhi, I finally headed to Bengaluru where I was working as a Technical expert. My weekends were busy teaching salsa as an assistant that made me realise that I have got the knack to start something of my own.
This was the onset of my own startup idea along with my roommate who was a design expert. Initially, we started an activity centre where people could come together and learn dance, photography, pottery, handicrafts, bartending and several other skills. I was salsa instructor there. I also picked up some experts and connected them to the audience and charged nominal fees from the learners, that resulted in a well-thought execution and easily fetched me 30-35k per month. Eventually, our learning centre flourished and we named it Chai Patty (Chai + Chowpatti) derived from the word Chowpatti in Mumbai. But the quintessential 'chai' element was still missing. It was only during our sessions that we conducted that I learnt how important chai is in our daily lives that made me decide that I wanted to do something that revolved around chai, giving rise to tea cafe i.e Chaipatty Teafe.
Related- How to Start a Chai Cafe Business
Que- Considering so many Chai Businesses pan India, what makes Chaipatty Teafe different and what is your vision for the company?
Ans- For me, how I define Chaipatty Teafe is a right mix between a roadside tappari and a premium tea lounge. On one side, tappri is a place where very talkative people connect together. Even if the crowd is small, but the place is well suited for people to talk with ease making the place look crowded. As a result, people enjoy the place and the service is amazing. On the other hand, a lounge is more spacious, allowing more and more people to come and rejuvenate. The décor is well done with premium lighting, cushion and other amenities. We, at Chaipatty Teafe, combine both the experiences together and offer our customers a perfect ambience where they can take off their shoes, relax and settle themselves, keeping all their worries at bay. We serve them our aromatic teas that help a great deal in making them forget their woes.
Chaipatty Teafe is the first kulhad chai provider in India. My chai is reasonably priced as I don't prefer to indulge in the fancy stuff of hiring an army of best-dressed waiters. I have a small, yet diligent team that strives to offer optimum customer service to all our guests. In a 3500 sq ft area, my space boasts of only 4 people, whereas my contemporaries like Chai Point or Chaayos employ over 6 people in a 600 sq ft area. Having said that, I aim to use all opportunities the right way and make things sustainable with no room for losses.
Que- How much has been your initial Investment?
Ans- It has been INR 2.5 Lakh. Out of which, I borrowed 2 lakh rupees from my father and invested 50k from my own savings from the activity centre and the provident fund I received from the previous company.
Que- Do you make your own kulhad?
Ans- I have my own potter. I have collaborated with a company based out of Hyderabad that is into manufacturing of trays, glasses etc. It is like a mini tribal factory which was a brick kiln earlier. I approached them asking, that if they use clay instead, can they make kulhad too? They agreed to make moulds for me instead that easily has a shelf life of up to 3 years. Also, with mould, one can make any number of things. So, where a kulhad costs other people Rs 50, I easily get the same for Rs 6.
The best part is that I use a mixture of sand from Eastern and Western India. Coming from an engineering background, I understand that sand from Orissa is amazing while the one from Rajasthan has the amazing binding effect. So, that is what makes my kulhad unique. Instructions are mine and these sands get mixed in Hyderabad, from where I outsource my kulhad supply.
Que- What obstacles have you faced in your journey?
Ans- Many, to be exact. Right from seeking municipalities' permission, property tax, obtaining trade license and going to district collector's office, there has been no dearth of the amount of hardships. Every time, I face the same set of questions regarding the size of my team, the rent etc. Accordingly, they charge almost Rs. 1500. Systems are different in cities like Mumbai, Pune and Delhi. In Mumbai or Pune, the guy comes to your shop every 2 or 3 years and take a bribe of up to 3 to 5 lakh, for an actual value of just Rs 50,000. These BDAs are not friendly and it's not so easy to get things done without paying the bribe. For me, initially my license didn't come for around 8 months and I received threats from people to close my café. Had it been a coffee business, I wouldn't have faced so many issues in Bengaluru. I got my license in 2010 after paying a bribe of Rs. 12,000 and for the renewal in March 2011, I again paid 10%. However, I was able to pay back to my dad within 3 months from the profit I earned.
Related- Understand Legal and Location for your Business
Que- How do you handle dissatisfied customers?
Ans- As far as customer service is concerned, I am very responsive. I welcome all the good and bad feedback with open arms. But I also have a sharp eye for unreasonable complaints from some of my guests so I handle such complaints very tactfully.
Que- If you had the chance to turn around time and start your business again, what changes would you bring in your strategy?
Ans- I would definitely be wiser with the choice of location. Right now, I have a space on the 2nd floor and restricts people who prefer the use of lifts.
Que- How does it feel to be a Mentor?
Ans- To be a mentor is a great feeling. I get summoned by various reputed institutions like IIMs and IITs to mentor executive MBA students. Even though I am not an MBA, nor do I hail from a family with a tea background, but I have the ability to sell what I believe in. I indulge in conversations with my mentees and share my experiences and give them some advice too. I am perceptive and people follow me too. And I am socially aware of what is going around in their lives and I believe in staying connected with them as much as I can.
Que- Did you ever get any second thoughts on failure?
Ans- Honestly, I never had any thoughts on failure. I have always believed in my work although at times my parents advised me to do something better.
Que- What are the future expansion plans for Chaipatty Teafe?
Ans- There are currently no expansion plans for Chaipatty Teafe. The reason is that India as of now is too crowded on tea level. Tea Cafe is a relatively new concept in India. The challenge with most entrepreneurs is that everyone has an idea and want to give it a try, but only a few of them have that ability to take their business to that level. I prefer to spend a few months to see how other tea brands thrive to survive in the market.
Que- What message would you like to give to future entrepreneurs?
Ans- Firstly, everyone has an idea. Just because you like your idea does not have to necessarily mean that others would like it too. Your idea should be such that it fills the vacuum that can create a particular interest amongst the masses. The whole idea is to stand out, be it in any field of your liking. Profitability comes in later. Also, as a business owner, make yourself visible and not your brand. When the combination of an idea and the creator behind it works well, then consider yourself good enough to face the market.
Secondly, everyone has a unique selling style. If there is something that you are incompetent to sell, someone out there in the market will wait for you to deter, package your idea and sell it to the people instead. Make your business executable, showable, transparent and spreadable to emerge out strong. Show your worth that will make people believe in you.
And last, understand your competitors well. At times, you might face with adverse situations but never let those times bother you in your future endeavours. When you approach a new client, do not let your previous failures be reflected on your face.