Once you have experienced your light bulb moment and learnt about the first step to start a business, it is time to take the next crucial step for creating a road map to the success of a business. And that crucial step is Idea Development. Having said that, please refrain from confusing idea development with writing a business plan.
Without an idea in mind, the strategies around your business cannot be developed. So with the spirit of self-belief, work on your idea development. Most entrepreneurs, in spite of having a genius business idea, fizzle out in the end when they fail to bring their startup idea to the next level. The most important thing to bear in mind is that not every great idea is a great business idea. Mike Tyson once said this about his opponents,
Everybody has a plan until they get punched in the mouth.
CEO and founder of Swivelfly, Bruce Paul once answered one of the most crucial questions to start a startup, "How does one come up with a new startup idea"? Coming up with an idea is not difficult, but knowing how to recognise the signs and triggers of a viable business is. Producing the right business idea involves a great deal of researching, planning and vetting that shapes a business concept to allow creativity and collaboration to thrive. The essential key to starting a business and running it successfully revolves around fulfilling a need in the marketplace. Today's entrepreneurs need to be well informed about how to work towards improving the industry as a whole and how a business would be an international success. In this section, let us throw some light on some crucial aspects that pave the way to a successful startup with idea development that can give shape to a meaningful startup eventually.
Problem Identification
A popular myth around launching a startup is to involve something revolutionary, which is not always the case. One should not forget that there are several startups spending most of their time developing a similar concept. The need of the hour is to shift focus from wasting too much time to develop an idea that is the 'Next Big thing' from fixing a problem in a given market. More often, the lean startup method comes in handy when you find yourself struggling at this stage that encourages startups to develop a deep insight and vision of the prevalent market, thereby shortening the product development cycle. Viability lies at the focal point of every startup idea to understand where the need lies and how your idea solves specific problems.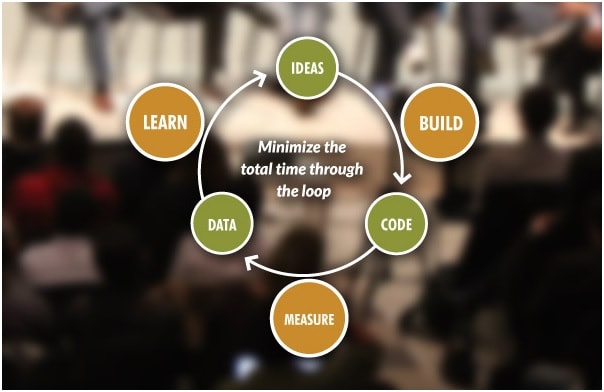 According to Lokesh Tanwar, founder of Business Alligators, identification of problem does not mean that you get into the market and identify a common problem and work on it. The reason of this is that you probably cannot work wholeheartedly with anything unless you are attached to it. So start working on an identification of the impediment of your life and then get into the market and see if that obstacle exists in other people's life too or not. But make sure that problem should be common among people on a large scale because the more common the problem would be the more chances become for your business to flourish.
Ask yourself questions like, 'What are the needs of the industry and its consumers? Are there any unresolved problems faced by the industry? Is your startup idea going to bring improvements to the situation? Conduct a thorough research of the market. For instance, if the business revolves around technology, look not only at direct competitors but also for partners, the technologies they use, and identify anyone with a business that might go into that sector. Extensive mapping of these leads to a better understanding of room for your idea and challenges you need to take into account before getting started.
Find Solution and Write Business Plan
Once you have been able to identify problems in the market, the work gets even tougher. Finding the right solution and then writing a business plan, or what successful entrepreneurs quote as 'The Secret Sauce' is the next viable thing to do. After all, every successful startup business has a secret sauce but building a company without a specific business plan that focuses on how you will differentiate yourself from several other businesses will result in guaranteed failure. For instance, Tony Hsieh from Zappos focused on a very specific secret sauce-customer service. What he identified was that purchasing shoes online is a customer service problem, and not a retail one.
The initial idea of Apple Inc. was to create laptops that facilitate ease of use and great look and feel. However, after Steve Jobs was shunted out, the company lost its focus by not realising why users brought its products in the first place. Draw all your focus towards finding a solution. This solution should be easily applicable, affordable to the people who would be using it, and with no or limited cons. At times, what happens is that even after identifying the problem, you realise that you are not the sole mind to think in that direction. At that time, you have to focus on coming up with an unprecedented solution that is better in at least some aspects from the competitors, if not entirely. You can probably have same problem and question, but answers and solutions can vary. Ask yourself questions like: 'What is my product? What does my product do? How is it different from other products? Who will buy them and why? Who are my competitors?
Idea validation
After finding out the problem and its solution, validate your idea. This is the most crucial step of idea development. Doing this will give you an insight into any loopholes that are there in your initial idea and allow you to rectify them. Analyse whether your idea has the potential to be at the level of business or would merely reach a level of a shop. There is no doubt that every idea has the potential to create wonders but validating these ideas from the business perspective is a must.
Now the question is how will you validate your business idea? It's simple to know the same. Think if you get a similar product or a similar service, will you ever buy it? Take reviews from at least 100 people who are facing the same problem or using a similar product, asking them whether they will pay for such an idea and product? Think what better advantages in comparison to your competitors; you can give to the customers. Additionally, while devoting time to an idea, one must take into consideration that the market where you operate is big enough to support an enduring startup.
A rapidly flourishing market has the power to bring mediocre companies to greatness.
Competitive analysis is another great way of comparing and predicting the success of your business against your potential competitors. Let us take an example of a Barber Shop here. The idea of opening a barber shop itself needs no validation, but opening the shop in a place like Afghanistan might need validation owing to restricted market there. Conduct macro environmental analysis of your business to know how feasible your idea can be that can have a direct or indirect impact on your company. One can follow PESTEL analysis technique to identify several Political, Economic, Social, Technological, Environmental and Legal factors that can help in shaping the future of your startup as represented in the infographics below.

Idea Modification
Your work does not end at validating your idea; rather it is just the beginning of idea development at par with the needs of your customers. After getting the feedback from the step of validation of the idea, see how you can modify your idea to suit the needs of the consumers and to produce a successful startup. The modification can be contingent on the basis of location, quality, and price.
Considering the above example of a barber shop here, let us say after we have validated the idea of opening up the shop in Afghanistan, we have learned that the chances of business to flourish in that region are meek. In that case, we need to come up with modified ideas to keep the business rolling. One possible solution would be to open the barber shop in Afghanistan only but near embassy area, so that people of different nationalities can avail the salon service, Or else, the shop can be relocated to a new country where the demand for hair cutting is more, preferably in Non-Muslim countries where people shave daily. Keep following the third and fourth step of validation and modification of idea, unless you get a positive and vibrant result in the market.
If you are having doubts, queries or you want to share something then you can comment in the below section. Read Next Step.