Establishing a handicraft business at the age of 19 with zero initial investment, which has now reached INR 4-5 lakhs a month, and becoming Miss Tourism India 2018 and then Miss Tourism Asia 2018 by the age of 23 Tanya Mittal, Gwalior (India), has earned her name much honor.
They say, If you are young adding to which you're a woman, 'entrepreneurship' shouldn't even be considered as an option you can look forward to. The ones who go against the grain face logic troubles in their way. As a woman and an entrepreneur myself, I can comprehend the situations well in facing the perturbing attitude that society holds against such personalities.
Don't live merely for the sake of living. Realize your ambitions to help yourself, and others.

-Tanya Mittal, owner of HandMadeLove
Indeed, life is stuffed with people and situations, whose sole aim is to hinder a woman's progress; more times than a lady can count it seems like the so-called man dominant society is completely reluctant to see a maverick woman growing. So, here is the story of one incredible and successful young and beautiful girl, who achieved great success as an entrepreneur.
Tanya Mittal Early Life
Talking exclusively with BusinessAlligators Tanya Mittal spoke of her life before appearing as an entrepreneur, saying, "I've always been a creative person whilst having keen interests in sports as well, in my school days I was a national Volley Ball champion followed by being a woman car race winner. Having to be blessed, being born in a business class family, a pampered childhood was an obvious thing, until I entered my hostel life."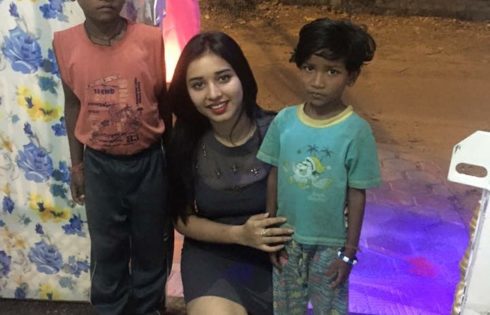 Tanya speaks of her early college life as, "Hostel life was a hard time, till I discovered ways of keeping myself occupied with what makes me happy. With a hard time, I mean things were troublesome as my projects were stolen. In the stream of architecture, our days were booked with projects and sheets to be submitted in a limited period of time. Out of jealousy or what, in the beginning, there was barely a single person I could trust as 'friend'. The worse was when I started to develop severe signs of depression in the third year, being so disappointed with a normal routine, just like any other girl who sat back on their hostel bed, crammed theories, scored well, and aims at having a decent job. My thought process was different, and I very well knew my potential, and abilities are getting blocked by the hostel walls. My aspirations weren't meant to be constrained by what most people are doing, but there was a point when they were. Standing in and moulding myself was never a problem, but more than anything else I honor my uniqueness, so, I chose to be different, and stand out of the box instead. I don't compromise on my personality."
She added, "I am the associate director of Bliss NGO as well, which works for the social welfare of the society. While being in the hostel, I use to visit a nearby village to help people. In my opinion, if God has graced you with wealth and knowledge or in any other way, you should help those who are in need."
Being desirous of knowledge, learning something new came hand in hand with every day's sunrise. However, pedagogy feels relevant only when I get to know its logic, and anything without a logical ground becomes too heavy for me to digest." Says Tanya Mittal
Establishing HandMadeLove
Tanya says, "It's not that, I always planned to start HandMadeLove, but, I always knew working under someone else isn't my cup of tea. A friend of mine encouraged me to give my creativity a professional ground. More than anything else, it makes
"I made an Instagram page with the username 'handmadeloveofficial' on February 4, posting a few pictures of my previously made craft items. It only had 8 followers at that point of time, but I got 2-3 orders as the month had Valentine's Week coming. Now, I have more than 122k active followers and have delivered 10,000 items across the globe."
"My monthly turnover in these 8-9 months has grown up to 3-4 Lakhs INR net. Though I still make all of the items myself, with a few helping hands. I help in my dad's business, and I also have adopted 3 kids to be raised. Money and goods donation is something that I do regularly no matter how busy my schedule gets. I have recently added some resellers as well, giving them a 20% margin on every sale." says Tanya.
Motivation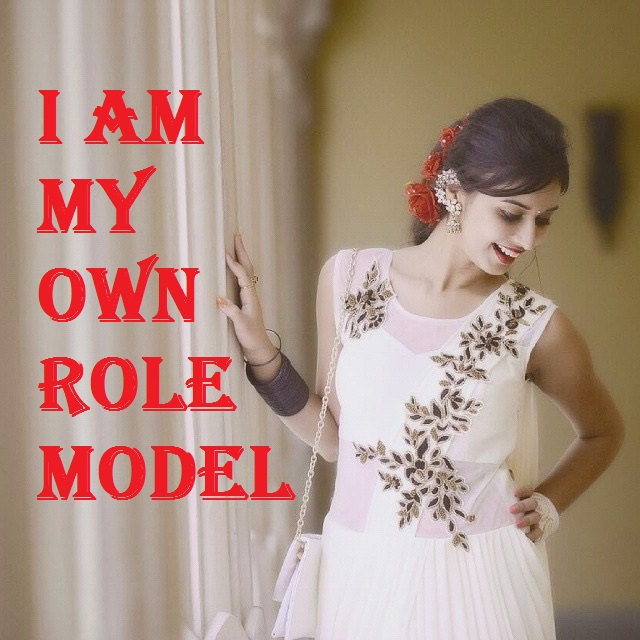 When asked about her role model, Tanya said, "I am my own role model, and it takes some real hard efforts to compete with your own self in the search of betterment. Maybe someday, I will be the next Ambani, but till then I don't mind being sleep deprived. I don't plan to move out to inhabit a big town; I aspire to make my own town a metropolitan. And I believe in backing my words with actions. My mother has always fought the world for me, and she is my strength."
Related-
1. How to Start Art and Craft Business
2. How to Start Gift Shop
Words of Wisdom
"In the society, we live in, no one supports a woman entrepreneur, irrespective of what background she holds. It only gets more and more arduous to make people comprehend that you aspire of setting a new initiative. It will never be a matter of concern if a person speaks of putting herself/himself into a job, which may jeopardize her living standards with a stressed 12-hour work and low salary. But, it always becomes a huge argument if there's a girl, talking about being a businesswoman. It sounds senseless to most!" Tanya says.
"8/10 people take you as an eye candy more than a potential entrepreneur, the aspirations are hence, dabbed or crushed. Even thoughts aren't supported, and it becomes almost impossible for a girl to raise investment. I was 19 when I started this business, just turned 20 two months back, and in these two decades that I have lived, I have been through much that most people comprehend but never seem to adopt."
Tanya Mittal said, "Taking care of your own self is very crucial; you can only make the best out of your capabilities when you're satisfied with what you achieve working hard each day of your life. Hard work always pays off. Believing in your dreams, setting your happiness as the top priority in your life can make any person an achiever. I never let tears shed off my eyes, as to me my smile is precious. I never feel tired, even after working 18 hours a day, as this is something that garners me reasons to felicitate and stay happy. I am appreciated by thousands, each day I follow my passion and that is something that makes me lucky. Every day is a goal to achieve, take care of yourself, pamper yourself and things will fall in place no matter what life brings to bother you."
What difference does it make to earn at an early age?
"Alike most, when one starts to make money of their own, especially at a young age, it brings sheer pleasure and great confidence. Above everything else, you stay away from crudity and absurdity of the world outside. This is when you learn! You aren't goalless like most of your age, even if you're a teenager, and this is the first step jeopardize being successful. People speak of making India economically strong, to make India a place where equality resides, how many have actually initiated something that can bring such positive change? Our ladies still compromise on most of their dreaming, our teens are still busy in cramming the syllabus and partying, men still dominate girls, and there's so much, going in the wrong direction. Partying has no age, what undergraduates should follow their dreams, garner professional experience in them, and not just makes money but also proves your worth. Why not to practically bring a change than cry over the wrongs?" said Tanya Mittal.
Modeling
"I always wanted to represent India and finally got the chance with modeling. I worked really hard with right intentions and won Miss India Tourist and Miss Asia Tourist," said Tanya.