Eating out is so invigorating, especially for the foodies. Usually, people tend to dine out over weekends or for feting or anyways to relax, and there's always an unending queue outside restaurants.
A tiresome week, now, a tiresome waiting line!
Making life easier, Varun Gupta, introduced this peculiar idea of wiping out the queue by helping people book a restaurant table online, and named it 'Clicktable'. When everyone is switching to web/phone applications for everything else, why do we have to stand in line for food even?
Redefining the front desk management system by introducing cloud-based application which runs on various operating systems, and provides real-time solutions to its users Mr. Gupta has indeed done a spectacular job with Clicktable!
Headquartered in Delhi Clicktable Technologies LLP is a revolutionary concept in its bailiwick.
Introducing Clicktable Technologies
Beginning by describing the whole concept of his firm Varun Gupta, Founder and CEO of Clicktable says: "Clicktable is a restaurant reservation platform. We accumulate the best restaurants of the city in our database and allow dinners to make bookings in advance. We have a very restricted segment. Typically, we target restaurants where people generally would like to make bookings. These are the places where the cost of per person dining is plus Rs 500 because in my opinion, with other restaurants there's no waiting. There are two phases of our product. One is definitely the consumer facing website and mobile applications, where dinner can discover the restaurant and go ahead to make a reservation we have named 'Clicktable'. What makes this whole experience different is that there is another B2B application running at the restaurant end which is called 'empower' which basically helps restaurants manage their front desk operations. It also acts as a mini CRN tool for the restaurants to know their dinners in a better way and it also allows restaurants to run some promotional offers and do some marketing with their existing set of customer data."
Varun Gupta then charts his journey from coming up with the concept to validating the idea, and at long last bringing it to the people. "Back in 2014, there was an award-winning restaurant in South Delhi where I was willing to get a reservation. But, every time I called they were always sold out. They generally accepted reservations one week advanced. I thought to myself that there's no transparent system to tell if there's availability or not so I can plan my evenings in a better manner. That's when I got the idea of 'Clicktable' and started working on it from December 8, 2014."
"Idea validation was made by doing one to one service for almost 250 restaurants across 40 cities and based on that data we discovered that restaurants were looking for such kind of a service as it is arduous for them as well to manage reservations and waitlist on a very packed evening. I did the initial research myself and then I hired an agency to get a wider vision."
"Nowadays, the restaurant industry is going at a healthy pace. More and more people are using smartphones for every basic thing in life, and I personally believe that it's a huge opportunity for a player who can bring all the desirable restaurants on a single platform. Moreover, I don't think anyone has the time to wait anymore, and no one likes to as well. The culture is transforming from randomly going to a restaurant, to picking in advance and save the much valued time." Said Varun
Related- First Eat – A New Direction to Food Startups
Journey of Clicktable Technologies
Speaking of the achievements so far with Clicktable Varun says, "We started from, and almost in a years' time we were close to 600 restaurants that were using our application for managing their front desk. So, Delhi has been really welcoming. Once that number was achieved we opened up our consumer portal. Now, I have a staff of 70+ people in my company."
Out of curiosity, we asked Varun that why did he didn't join the family business of Kent RO Water Purifiers and chose to become an independent entrepreneur starting Clicktable instead, to which he answered saying: "I am still part of the family business, and very much actively involved in it. Being a tech oriented person, I wanted to do something in that stream itself."
Related- Dietitian Shreya – How She became Multi-Millionaire
Being Varun Gupta
"In my opinion, if you want to be an entrepreneur, you should be passionate about your idea; if you don't believe in it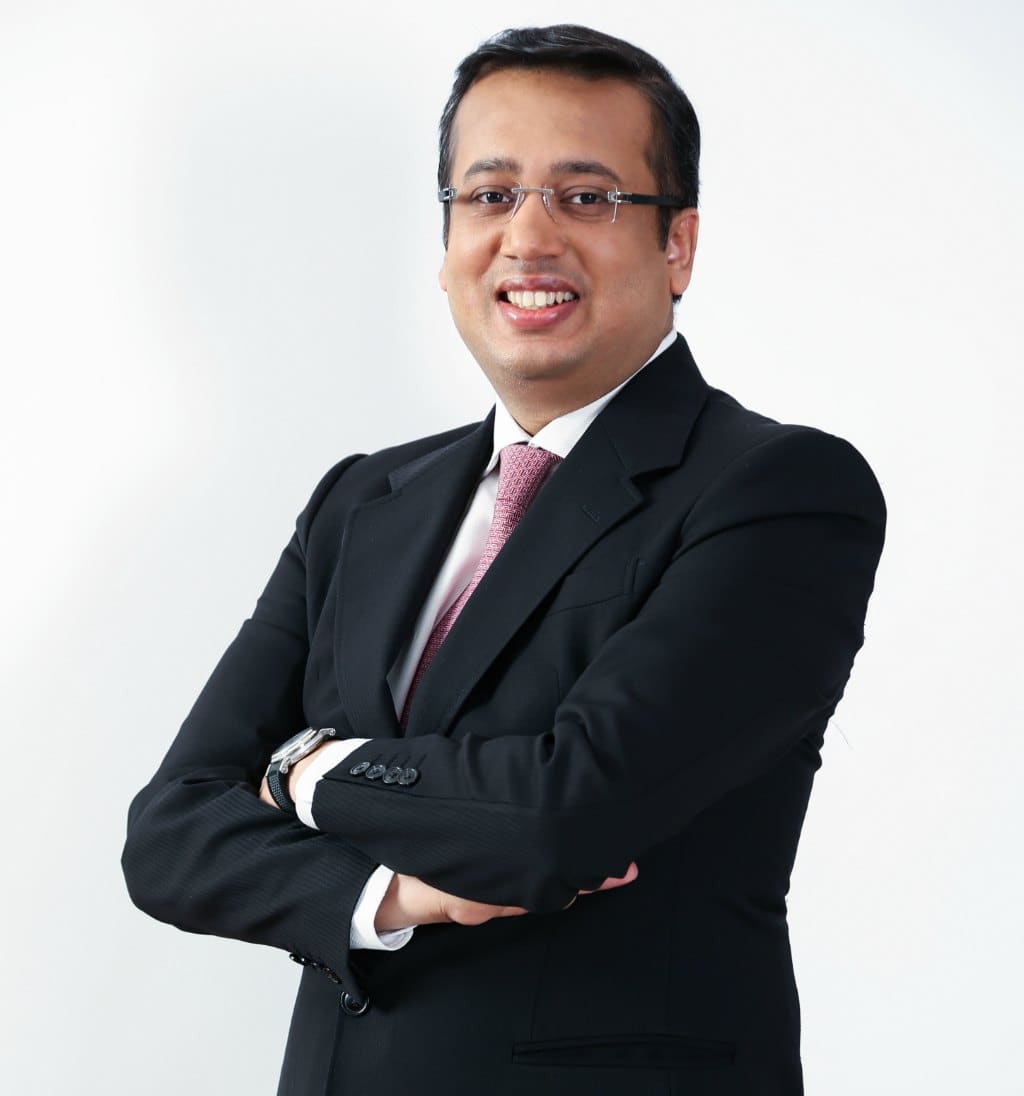 then you can't convince other people to believe in it either. That's what initially helps you. You need to nurture a good team and manage it well. When you are in a startup, adding the best of talent is the first thing you must do." Says Varun
When asked why he chose India to establish Clicktable, as Mr Gupta has completed his education from one of the greatest institutions of the world, he says: "I am a firm believer in India's growth, we have blessed with 1.2 billion people. There are a lot of opportunities. These factors kept me motivated to come back and start my own business whilst joining the family one. I was very inclined to come back, but the one thing that I find in India which is very different as well as troublesome is that here people generally don't take responsibility. You have to follow multiple times, to get a work done by someone. On the contrary, Indian workforce is far more dedicated that in America, and it's a huge asset. Howbeit, it is difficult to find responsible people."
"There are moments when you find reality very much different from expectations, and you feel that you haven't done things correctly and there are times when you face disappointment as well. But the, you mustn't stop believing in the potential of your project, your idea. If you continue working towards your products, you will definitely be successful. Downfalls and low times are a part of every business."
Speaking about collecting funds from the market for his business Varun said, "I want to be sure about the sustainability of my idea before involving somebody else into my business. As the product is very well accepted in Delhi and it is validated completely by now, I would definitely need a partner who can help us scale in a fast scale. So, it won't be purely for money, but for growing the business."
"What makes Clicktable stand out of the crowd is the fact that we are not purely is consumer website or an application. Typically how the other people in the market operate is that you make a transaction on their website or an app, and then that goes to a call centre and then the call centre eventually follow up with the restaurant to see whether there's an availability or not and then accordingly confirms or rejects their application. In our case, it's a real-time system. We have a product which is managing table inventory for the restaurant, that's why the application is always updated with the current scenario. The dinner would know at that very moment if there's availability or not. So, it's a very comprehensive B2B product and this factor makes it very different from what all is there in the market right now." Says Varun Gupta