Over the past few years, the pizza industry has boomed out due to its increasing demand. According to the report of Euromonitor International and CHD Expert as published in PMQ Pizza Magazine the global pizza market is US $128 billion.
Also, pizza market is predicted to grow at a steady CAGR of approx. 3% by 2020 as per the report of Technavio. According to a market research brands like Boston Pizza, California Pizza Kitchen, Dominos, Papa John's Pizza, Papa Murphy's, Telepizza, The Little Caesars, and Yum! Brands are considered to be the key vendors of the global pizza market. The market is majorly divided into two groups- chain operator & independent operator. Pizza industry is highly dominant in the geographic areas like- Asia Pacific (APAC), Central and South America, Europe, North America, and ROW. Among these APAC (Asia Pacific) will be the fastest-growing region at a CAGR of 11% during the forecasted period.
The risk factor for the pizza industry is comparatively higher. And without a perfect set of niche and a strategically made business plan, chances of failure are there. The major factors or challenges that affect the pizza market are- the fluctuation of the price of the food commodity, rapid urbanization, increasing competitions, the introduction of multiple sales channel.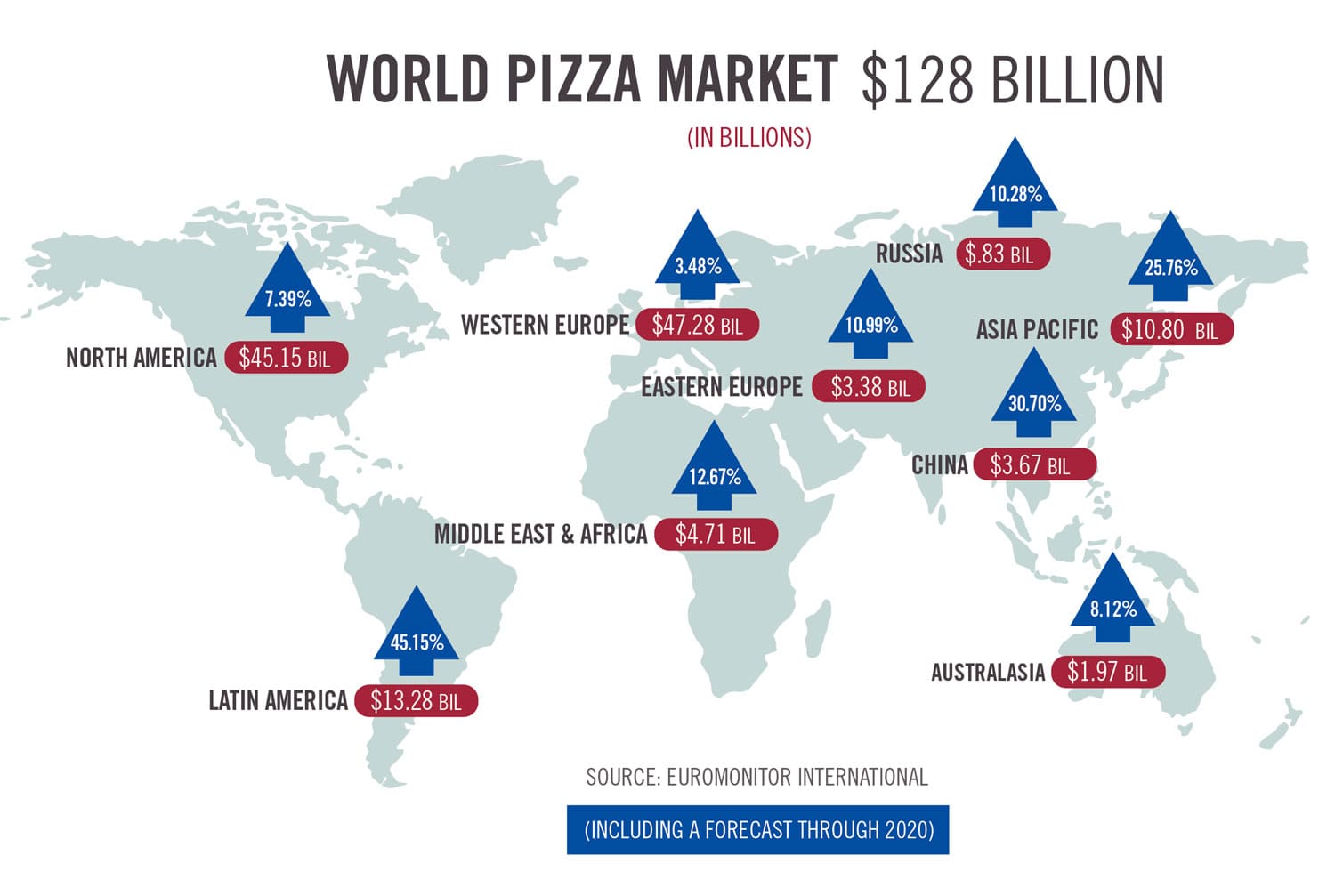 I personally recommend you to read steps of starting a business with this article for a better insight and to get more detailed information on starting a business.
Niche
As said earlier that the pizza market is highly fragmented, so in order to bag success in this business you have to narrow down your choices, simultaneously you need to make sure to set yourself apart from the regular competition. The pizza industry is mainly divided into two sectors-
Chain operator or Franchisee &
Independent ownership.
So according to your capability and budget select one among the above mentioned sectors. Proceed further to the other subdivision of choices in the business. Customers these days are opting for pizzas with new ingredients and exotic flavors and which are nutritious and gluten-free, as the public is more inclined towards the healthy lifestyle. There are many types of pizzerias like the family style pizza joint, pizzerias with traditional wood stove, buffet type pizza places, choose accordingly that what style you want to opt for. Also, choose that whether you want to offer delivery service or dine in and take out only. There is also a variety of pizza to choose between- like Chicago style dip dish, Neapolitan, thin crust, gourmet and etc.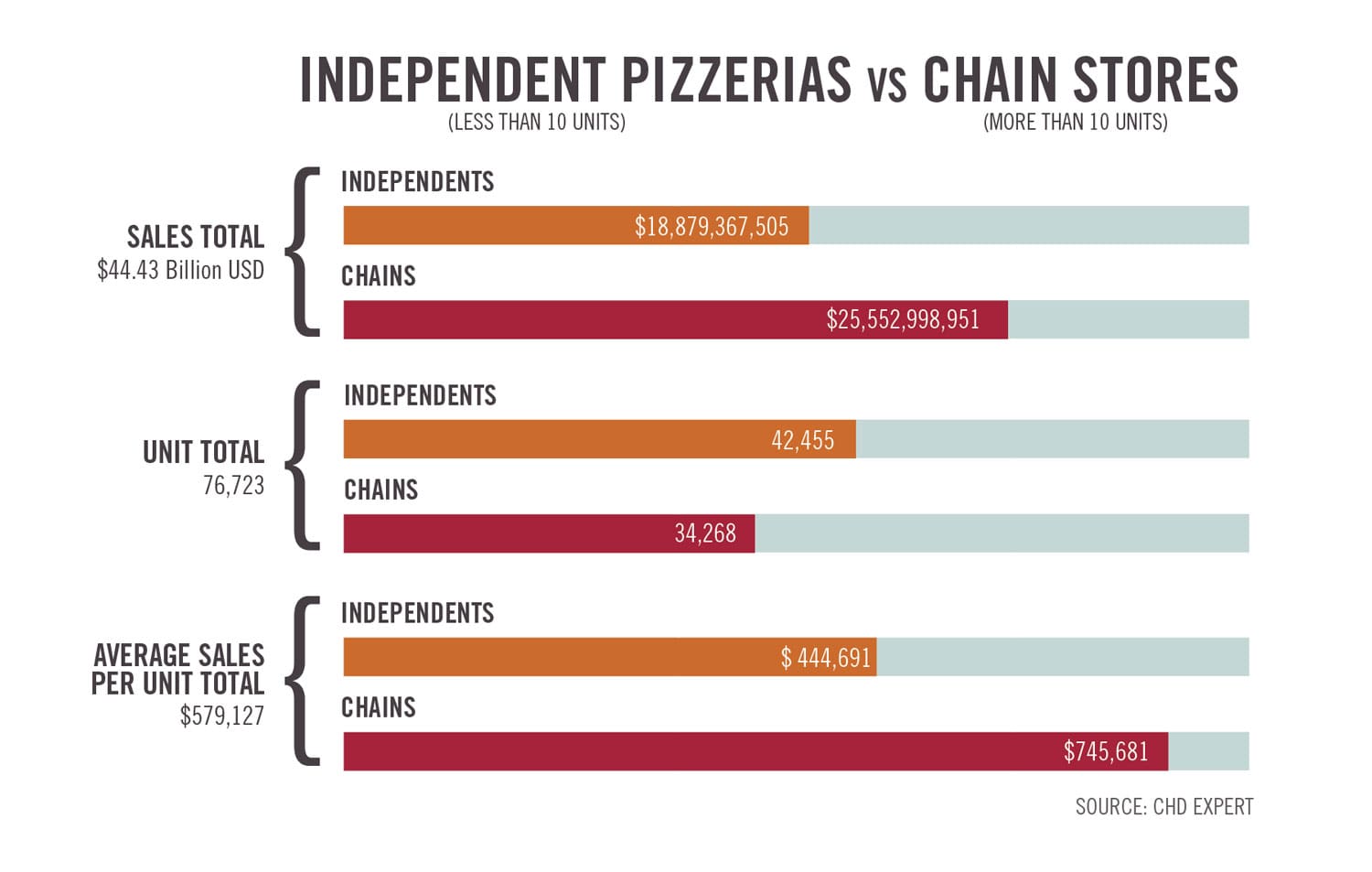 Before finalizing any menu or kind of pizza to offer, better study the competition market along with your consumer base and their demands to make a better choice of menu to offer. One thing to remember prior to fixing the food menu is that most of the pizza consumers choose quality over quantity. You will also need to decide the kind of beverages you will be avail to offer to your customers, or if you want to add any further food items in the menu list like- a variety of pasta, garlic bread, and any other Italian dish according to your choice and budget.
Business Roadmap
Business roadmap being the most important step in terms of establishing any business, it should be perfect and strategically defined. The few things to consider while making a business roadmap are as follows:
If you are opting for chain operatorship then you are advised to keep your budget high.
Take care of the product quality and consistency.
Pricing effectively with respect to the project quality and customer value propositions.
Have a proper knowledge about the Italian cuisine and to be aware of the blend of spices required.
What to do with the leftovers?
How to decorate the interior giving it a classy and a decent ambiance?
How to fix the ideal capacity for your dine-in pizzeria.
Have a budget of 1-2 year, don't just start with 4-5 month budget otherwise, it will be very risky.
It is a viable business, so you are advised to have patience and a proper set of the business plan, as the growth will be a little slow.
Budget and Funding
If you are planning to take a franchise of big brands like Pizza Hut and Domino's then you should have a total budget of around Rs 2cr. The franchise fees will be approx Rs 1 Crore (it varies from one brand to other).
In case of your own pizza brand, you can start with Rs 20 lakhs (the amount might vary according to your needs). The budget includes –
License- Rs 50,000- 1 lakh
Place rent- Rs 30,000- Rs 80,000 (per month)
Interiors- 5 lakhs
Equipments- Rs 4-5 lakhs
Delivery Vehicles- Rs 50,000 each.
Other expenses- Rs 2-3 lakhs.
When it comes to funding, business loans for pizza joints are available and are dependent upon the specific loan request that is being made. Pizza restaurants operators prefer banks and lenders for conventional loans, SBA loans or asset-based loans to fund their business. So according to your state and country, find out the best-suited loan schemes.
Equipment and Manpower
The major equipment needed are-
Refrigerator and freezer
Commercial pizza ovens
A dough mixtures
Pans and racks
A butcher block table
Measuring cups
Flat bottom ladles
Pizza Cutter
Pizza boxes
Napkins
Vehicles to deliver pizza
Serving utensils
While hiring manpower for your pizza business, make sure to hire a right team as they will be the one who is going to help your business to run smoothly. Interview employees and hire those that are reliable, personable and efficient.
License
In order to run a pizza business, you need to acquire Employer's identification number (EIN) from the tax authority to legally hire employees. You have to register your business according to your city or country law to get the business license. There will be a food and health inspection to determine the quality of food for the certification and license of food quality. Like in India "fssai" is the one who issues such food certifications. You need to have a building permit and city health permit as well. You also need to acquire the tax identification number (TIN) for your business. So in accordance to your country or state ordinance find out the required licenses and permits needed to run the business.
Location & Interior
In terms of opening up a pizza joint, location can be considered to be of prime significance. If you are choosing franchise or a reputed brand then it is advisable to choose a place that already has a set of established competition. But if you are starting your own pizza brand try to find an area where similar pizza hubs are scarce. As choosing a location where already several pizza stores exist and with an established customer base can be a risky idea, though it may vary as per the branding and marketing involved also on the mode of operation.
You should always choose a location which is accessible, visible and record the maximum number of footfall. You can go for the places like busy downtown streets, near shopping malls, close to college, or office campuses. While choosing a location it is really important to keep your expected client base in mind.
For example- if you choose a location with a low- income area and decide to open a gourmet pizza place with expensive pies, then your business may suffer or may result in a great loss. You need to get a spacious place in rent, where one room will be occupied for your kitchen and the other one would be taken as your dining space. So plan and get a place accordingly. The location should be well-spaced and comfortable as well.
In order to attract customers, you need to make the interior visually appealing. As the ambiance plays a major role in terms of both looks and feel of your pizza joint, so make sure everything starting from the wall décor, furniture and till the music matches and is laid out appropriately
Marketing & Advertisement
Once you are done with the above mentioned processes, you may now proceed towards the promotion of your business in the local market. Few methods that might fetch you some good customer and also can help in the promotion of your business are-
1. Try out the traditional marketing methods like- advertising on local daily, flyers, handbills and posters.
2. Try out the free social media platforms to promote your pizzeria, few of the most popular social media sites are- Instagram, Facebook, Whatsapp etc.
3. Make sure to give your pizza business and online presence by creating an appealing website.
4. Have a short code number to order your pizza.
5. Word of mouth is another great way to promote your business and is considered to be of great help in terms of generating the first lead.
6. Tie up with the online food delivery apps like- Zomato, Foodpanda, Swiggy etc.
7. To fetch some more customers, offering discounts and great deals would also be a great catch, fix a particular day for the same.
8. Try to tie up with the corporate offices to get bulk party orders.
9. Create and maintain a database of your customers and to keep them updated with your latest deals and offers via SMS, email etc.