Nearly everyone we know has a habit of taking pictures in an effort to make memories last. Whether it's through mobile phones, cameras, or other means, one can expect that in this day and age, the camera and other camera-hybrid devices are here to stay. People who are familiar with photography as a business or a hobby may find it profitable to invest in a photography franchise, especially if they have Franchise Know How.
Here are some factors you need to consider first:
1. Find out its Level of Demand
Determine whether or not your product or service has a specific demand from a definite market. Because photography has different aspects, certain franchises like events photography may be in demand but are only needed on a seasonal basis. Here are some facts you need to consider:
The United States Bureau of Labor Statistics projects the industry handling events will have a 44% growth from the year 2010 to 2020, which is the highest predicted growth among all industries.
According to a survey by EMI & Mosaic, 65% of brands correlate their sales to events and experiential programs.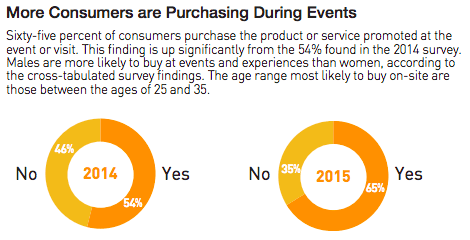 A WebDAM survey reveals that event marketing strategy is considered the most effective for 67% of the B2B marketers.
When selecting a specific division in the industry, make sure to research whether or not there is a definite demand and take note of whether existing franchising opportunities are successful or not.
2. Understand the Franchise Model
Many photographers operate on a freelance basis, specifically those who are just starting out. Photographic portrait studios tend to take a large portion of the photography industry, so it's important to consider a photography franchise that includes portraits in its packages.
There are different franchise models that cater to a specific audience range, including:
Commercial photography for businesses and companies
Portraiture for gifts and special occasions
Special events photography for prenuptial shoots, weddings, anniversary parties, debuts, and other events
Industrial photography for technical and building shots
Sports photography for running or sports club activities
Children's photography for infants, toddlers, and others
Entertainment photography for theatres, plays, and others
Choose which of these you want to focus on and study how it works.
3. Take Note of its Track Record
Just because a business is open to franchising doesn't mean that it's necessarily worth investing in. When deciding on which photography division you want to focus on, it helps to understand the company's general reputation as a whole. This includes:
Their reputation as a business in their industry
How they are perceived by the general public
The effectiveness of their workforce
Their ability to establish a recognizable brand name
The expertise of their franchisers
Their online presence and how they brand themselves
The number of stores that are still in operation or has shut down over the years
All of these reflect on which aspect the business is willing to invest in more. Businesses that rely on their product and service and have made it a point to stand out from the crowd are those that are definitely worth considering.
4. Take Note of its Benefits
Because franchising doesn't necessarily mean starting your own business, people who have invested an amount in an existing franchise can expect the company to provide them with certain services in exchange. For instance, do they:
Provide a support system to help make business operations more effective?
Offer you tools, equipment, and tips on how you can launch your business?
Tell you where the majority of your franchise fees go as well as provide a specific timeline on how you can earn you upfront costs back?
Invest in product development ventures to include more innovation in their business?
All of these should be presented in a clear and concise manner without leaving any room for doubt. If you're a sole proprietor, you have to be able to effectively run the business without any help.
Additionally, you should also think of the long-term benefits. This includes reflecting on whether or not you can see this franchise growing and adapting to the ever-changing industry and whether or not there is still room to grow. While classic franchises are all well and good, those that are unable to adapt generally gets left behind until it eventually stays in the past.
5. Research its Competition
Much like freelance photographers, certain photography franchises often deal with competition especially if they specialize in a specific department. With the rise of mobile camera apps as well as drones to assist in providing better photo angles, the competition for getting the freshest and trendiest photo is more apparent than ever.
Before deciding on a franchise you wish to invest in, consider its competitions in the market. With so many options to choose from, it's no surprise that even freelance individuals can provide services that your business cannot.
In fact, according to an article in Franchising.com, Americans are more than ever looking for photography services that can help them preserve precious memories for years to come. Whether it's school events, team photos, and even portraits of pets, there are various franchises that you can choose depending on the niche you wish to serve.
For instance, Clix, a company with over 19 locations, is a portrait studio as well as a digital design center that allows franchisees multiple revenue streams so they never have to worry about making profit.
Another popular franchising option is TSS photography, a Duluth-based company that handles photography needs for various organizations including company events, church groups, and other community needs as a whole.
For users who like to operate home-based businesses, Grins2Go Studio is another franchising option that offers:
Custom framing services
Portrait studios
Viewing lounge
A retail selling center with an automated photo machine
All of these enables customers to have their photos taken and immediately get printed on site. This business model is perfect for home-based business owners because it comes with a van or trailer that allows entrepreneurs to work on-the-go as well as have a relatively affordable investment fee compared with others.
Last but not least are the animal photography franchises. Considering that there aren't many of them around, people who are looking for a very unique take in scaling their photography business can work with Lil' Pals Pet Photography, a company that aims to build the largest mobile pet photography franchise in the United States. With a professional studio and viewing area included in the package, budding entrepreneurs can now take Instagram-worthy photos of people's pets and customers can proudly post pictures of their little fur babies online and display them in the comforts of their own home.
You can easily narrow your options by first visiting the businesses' company websites and social media channels, reading up on the reviews by customers and other franchisees, and weighing in the pros and cons that each franchise body possesses. While these processes certainly take time, investing in a worthwhile franchise is no easy feat, so budding investors should definitely take all the necessary precautions they can get.
6. Look into its Training Opportunities
Another factor that you should consider before submitting your franchising fees is the amount and quality of training you should receive in return. In the photography business, this is no different. When deciding on which business to work with, it helps to consider how much the company is willing to invest in training for their franchisees. For instance, do they:
Provide you with on-site training on how to handle different camera models?
Offer tips and tricks on how to provide the best customer service?
Include tutorials on how you can use other accessories at work such as lighting and photo editing software?
Provide you with the necessary tips and guidelines on how to properly print and display certain photos to ensure it gets the best quality?
All of these can be answered through adequate research as well as reaching out other franchisees. If you're still unsure whether or not a franchising business is able to answer your questions or concerns, you can also visit various online video tutorials provided by professional photographers as well as research on the latest photography trends and tricks. This way, you're enhancing your own skills outside the resources that your franchisor provides.
Conclusion
With so many photo apps available as well as other well-established photography businesses, it pays to do a fair amount of research first before pooling in your resources to start your investment. Although time consuming, understanding the key factors that could affect your profit can better prepare you for the future.