If you want to showcase your product to entrepreneurs or wantrepreneurs, then advertising on Business Alligators can be one of the most profitable options for you.
Last 30 days Traffic Stats
We update this page every six months. Given stats are for the time when we last updated it (Jan 14, 2019, to Feb 12, 2019)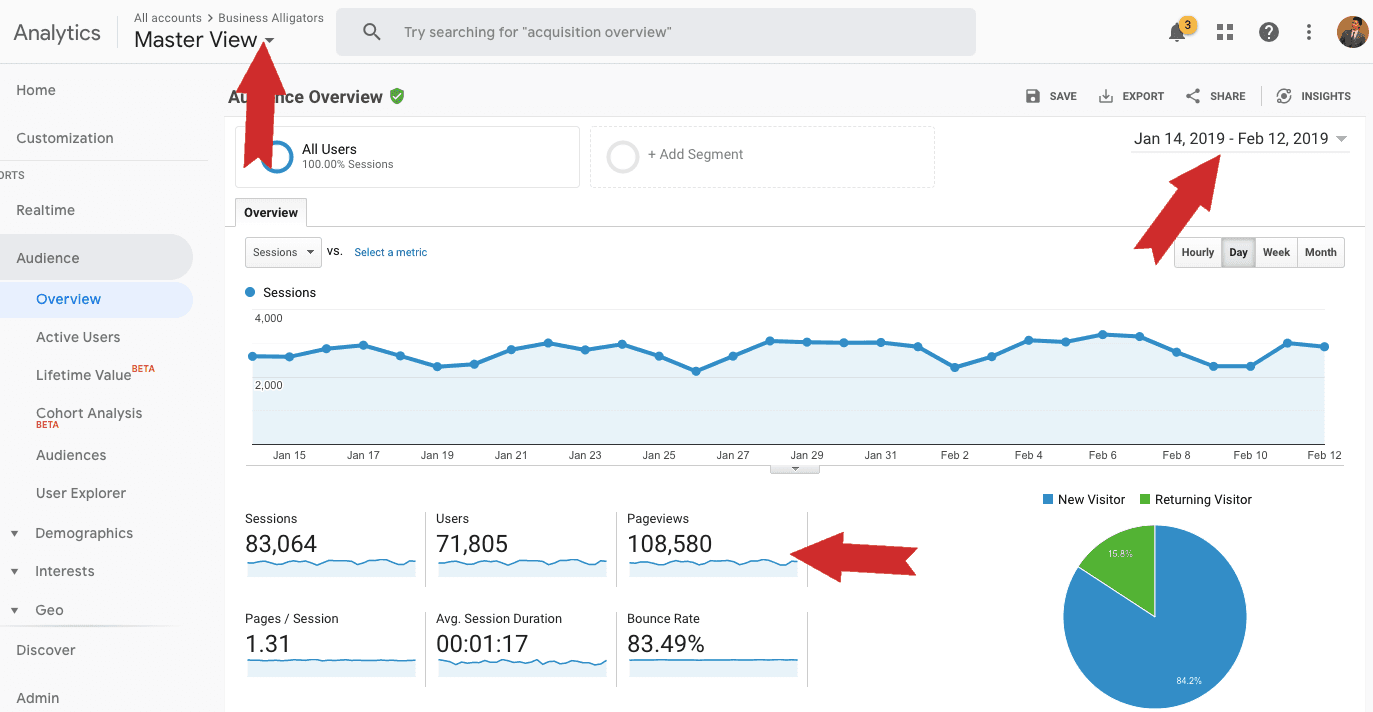 Pageviews- 108k
User- 71.8k
53.60% male
46.40% female
67% Indian Traffic
14% USA Traffic
19% Rest of the World Traffic
Advertisement and Business Opportunities
We recognize every partnership and provide a wide range of advertising solutions to our clients. We have a stringent method of choosing our partners to ensure that only the best come on board with us. And once we initiate a partnership, we believe in long-term association with them and for the same, we put our every effort to give our advertisers maximum return on their investment.
Business Story
Free- We do not charge in any form to cover business stories. If someone charges you for the same, then please contact us. But we do not cover every business, we only cover those who are performing really great in their respective fields.

Prices and Placement for Ads
We have long-form articles and only show ads in 3 places without rotation so that you can get great visibility for your ads. Below mentioned rates are for the smallest ad size available (250*250px= 62500px2)
Ad between the content-$200/ month
Ad at the end of the content- $200/ month
Ad in the sidebar- $100/ month (for floating ads $100 extra)
Recommended Sizes (Width*Height)
In Content

250*250
300*250
300*300
336*280

For Slider

250*1050
250*600
300*700
250*250

Custom sizes are also available but first, we will check whether that size fits into our website or not.
Promotion in Newsletter
As of now, 16k entrepreneurs/ wantrepreneurs have subscribed to our newsletters. So if you want to promote your product directly to them then there is an option. We will write a few lines about your product and give a link to your landing page. But we never promote more than two products in a month to maintain our quality standards.
Payment Method
In every case, we will take an advance payment through PayPal. If you are using the Indian Banking System, then the option for NEFT and other banking options are also available.
In the case of advertisements, we have a minimum lock-in period of 2 months.
Now, if everything sounds good to you and you have decided to advertise with us or if you have any query at any point, then you can contact us on: